Our Parent Company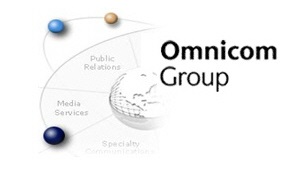 Omnicom – M/A/R/C®'s Parent Company
Founded in 1986, Omnicom Group Inc. (NYSE: OMC) is a strategic holding company that manages a portfolio of global market leaders. Its companies operate in the disciplines of advertising, marketing services, specialty communications, interactive/digital media, and media buying services. Omnicom Group includes:
Three global advertising brands
BBDO Worldwide, DDB Worldwide, and TBWA Worldwide.
Leading U.S.-Based National Advertising Agencies
Arnell Group, Goodby, Silverstein & Partners, GSD&M, Martin Williams, Merkley Newman Harty Partners, and Zimmerman Partners.
Diversified Agency Services (DAS)
DAS consists of a global enterprise of more than 180 companies that provide services in direct marketing/consultancy, public relations, promotional marketing, and specialty communications.
Omnicom Media Group (OMG)
Omnicom's leading media agencies are part of OMG. The group consists of two full-service media companies, OMD Worldwide and PHD Network, as well as several media specialist companies.
Recognition and Rankings
Omnicom Group's agency brands are consistently recognized as being among the world's creative best, with 70k+ specialists serving 5,000+ brands in a 24/7/365 world.
Omnicom has 1500+ agencies in 100+ countries and is consistently featured in the top 250 performers of Fortune 500 companies (#1 in the advertising and marketing industry group).
The Company is consistently recognized, with 240+ Cannes Lion wins this past year at the International Festival of Creativity.
Financial Highlights
Omnicom continues to grow -- the Company's 2014 Revenue increased 5.0% vs. 2013.
Operating Margins increased 12.7% in that same period, and Net Income was up 11.4%.