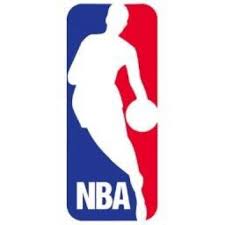 WOW:
LeBron James back to Cleveland
Pau Gasol to the Bulls
Tim Duncan stays with the NBA champs
Chris Bosh decides to be the man and stay in Miami
Carmelo Anthony visits everyone and stays with the Knicks
Chandler Parsons takes a ton of money and ends up in Dallas
Paul Pierce signs with the Washington Bullets
My question is: When the dust settles, who really got better?
The 3 teams I really like are: An obvious one in Cleveland, I believe they face Chicago in the Eastern Conference finals and have a chance to win it all. The real surprise team that I like for this is my hometown team, the Dallas Mavericks. Their roster is really impressive with a starting five of: Dirk, Monte Ellis, Tyson Chandler, Chandler Parsons and Raymond Felton (who I believe could be comeback player of the year) they might just win 55 games. Perhaps I'm crazy, but I don't think anyone is talking about Rick Carlisle's team and I think that's a big mistake.
What do you think of my thoughts?
Who do you think really got better?
Who do you see as a lottery team for 2015?
I look forward to reading your comments!