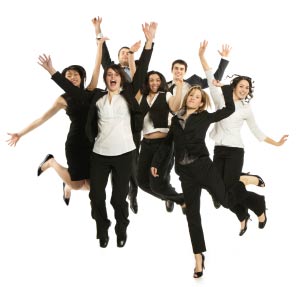 Do you believe happy employees equal happy customers! I do! I truly believe that work environment and company atmosphere can really make a difference. Company culture is so important and without question can translate to better service and ultimately happy customers!
Here are three things we do to create a great company atmosphere.
We give out employee of the month/year awards!
We have select awards where anyone can recognize anyone on the staff for going above and beyond!
We have summer hours which means we work a little extra Monday – Thursday and get out at 1:00 on Friday from Memorial day to Labor day!
Now your turn.
What do you do at your company to enhance the company atmosphere?
What is the best thing you do that you truly believe your staff loves?

I look forward to reading your comments!