I am not sure how many times I have been to Canada at this point. My Mom was born there and we used to go at least 4 times a year growing up to visit our relatives. What a wonderful and refreshing place.
I absolutely loved going there and still enjoy visiting very much. Ottawa, Toronto and Montreal are very special, beautiful and clean cities. Here are a few funny pictures that illustrate reasons to love this great country!
People are driving convertibles with the top down during snowstorms.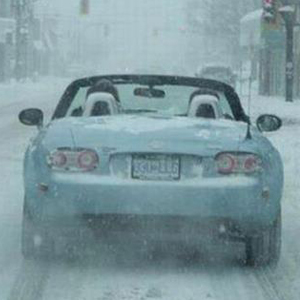 Even the grafitti is pleasant.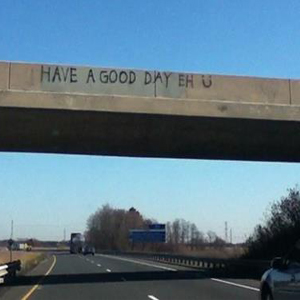 This is how police and rowdy crowds fight.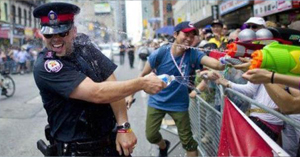 This is a typical traffic jam.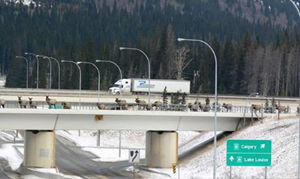 Headlines like this exist.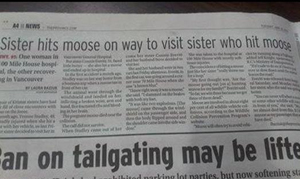 You need a special mitten to hold hands with someone.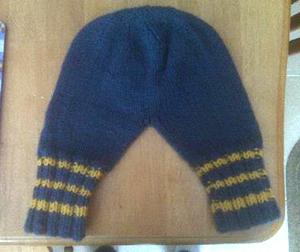 What is your favorite place to visit?
Have you ever seen a moose or other wildlife?
I look forward to reading your comments.