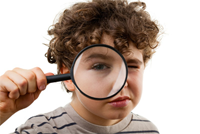 Often I ask my kids what they would like to do when they grow up. I have gotten lots of funny answers over the years but never, "Dad, I want to do what you do. I want to work in the market research industry". I then started to give some thought to what I would say if one of my kids said that.
Here is the list I put together quickly:
Research industry allows you to work in a number of projects covering a number of different industries.
Research industry is always changing.
We see products and services that are on the horizon.
Small industry probably a little easier to make your mark than other industries
Great, intelligent, passionate people!
I am sure I have many more reasons that I would say but those are my first five.
If your kids want to follow in your footsteps and work in the research industry what would you say?
What do you love about the industry?
Why have you stayed in it as long as you have?
I look forward to reading your comments.