Global Interviewing
Just as we select the most appropriate design and methodology to fit your business need, we also select the most qualified global partners to collect data across international markets.
From pharmaceuticals to salty snacks, technology to tourism, we deliver proven high-quality service through our global data collection affiliates. With strict quality control procedures in place and over 30 years of expertise, our global partners deliver on-time, on-budget, high-quality data from over 120 countries.
Utilizing our proven-to-deliver online panel partners allows us access to over 1,000,000 Pan-European consumers and a growing online population in the Pacific Rim and Latin America. Telephone interviewing and in-person/central location fieldwork are coordinated through regional offices in the United States, England, Australia, and/or Hong Kong and executed locally to guarantee all interviews accurately reflect the local language and culture.
Whatever the need, M/A/R/C can help expand your reach in developed, developing, and emerging markets around the world. Most frequently, M/A/R/C® Research conducts studies in: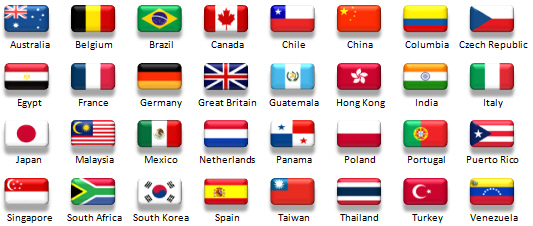 We've provided an overview of our approach, please contact us so we can address your specific objectives.