BrandLink:

Brand Health & Equity
Exploring and Developing Brand Health
M/A/R/C® offers a unique approach to conducting brand health research - identifying and overlaying key category purchase drivers with brand performance across the full competitive landscape. Since brand health relies on continued relevancy, a portrait of the market, including owned and shared equity elements, is key to understanding how to maintain continued market dominance.
Not to worry, our deliverables incorporate important conventional measures as well, such as awareness, usage, loyalty, and brand imagery - all key elements of brand health and equity. But, incorporating key purchase drivers, both based on what consumers SAY is important and what is derived as important, provides critical direction for targeted marketing efforts and future product development.
Germaine to this effort, is the regressing of purchase drivers to our brand preference share model. Our preference model, utilized in our Assessor® sales forecasting, reflects ongoing market share and, as such, delivers a direct link to in-market behavior. Using this measure as the dependent variable for regression not only identifies which attributes are share-driving but also what the expected share-impact would be based on enhancing specific attribute performance. Further, preference model outcomes provide predictions of upcoming share-gains or losses.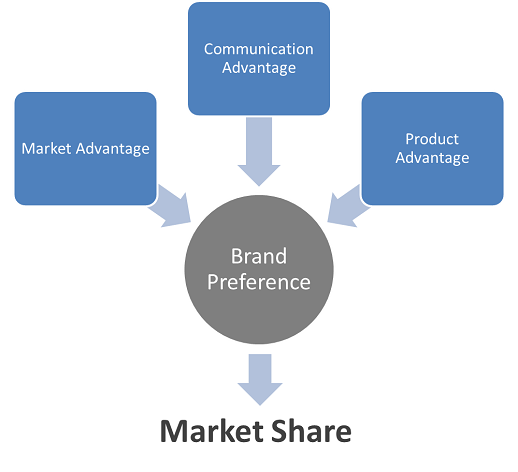 When you need to understand the strength of your brand, M/A/R/C's BrandLink provides the analytic framework for identifying the drivers of brand health as well as assessing how effective marketing efforts are in reinforcing or changing brand perceptions.
We've provided an overview of our approach, please contact us so we can address your specific objectives.