I remember when I was young getting asked, "What do you want to do when you grow up?" Of course I said I wanted to be an accountant just like my dad.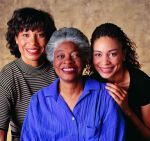 I'm glad I didn't stick to that profession because as many of you know, I truly love the research industry. And other than playing left field for the Boston Red Sox, I couldn't imagine doing anything else.
I wonder if the same was true for all the second generation researchers. I gave myself one minute and listed all of the second generation researchers I knew in our industry. I have listed all of them in alphabetical order:
Harry Balaban
Wendy Balaban
Leslie Case
Michelle Elster
Andrew Hayes
Matt Hayes
John Heakin
Lance Hoffman
Towns Lavidge
Colleen Moore
David Schafer
Steve Schlesinger
Deb Schlesinger
Mark Shugoll
Jacki Spear
Adam Weinstein
Jennifer Whitworth
I was able to come up with seventeen people. As I said, I came up with this list in less than a minute. I wonder how many I could have listed if I had given myself five minutes. (By the way, I apologize to anyone in my inner circle that I left out; I am sure there are a few.)
I found myself wondering what it was like growing up in a multi-generational research family. What were dinner conversations like at their house? I am sure the kids helped their parents code, sort and ship questionnaires. Maybe some of them served milk and cookies to respondents. Maybe those early focus groups were even in their house.
Since so many of us have little ones, we would love to hear the stories:
How did the second generation researchers get started?
Were they pushed into the field?
Did it start as a summer job that never ended?
How proud is the first generation?
Will there be a third generation?
Since the chance of my kids playing left field for the Red Sox is very slim, maybe they too will end up in an industry that I love so much!