Tomorrow is supposed to be another beautiful day in the State of Texas. A September day in Boston usually meant the end of softball season. But in Southlake, Texas, it is now the beginning of another season.

I have been playing baseball/softball as far back as I remember. Don't laugh, but I still have my team stats and trophy from the 1970 peanut league championship I was part of in Framingham, MA. No I am not a packrat, but sports—specifically baseball—are very important to me. (By the way I had 5 RBI's that year which wasn't that good except I did that without the benefit of a hit. I had mastered the art of either striking out or walking at the age of eight.)
Back to 2006. I am now in an over 35 league. (Yes, I also qualify for an over 40 league!) The guys are great and the league is a ton of fun.
As the game gets closer I get more and more excited. For some reason, the first game in any sport I play is special. Maybe it's because all the teams start off at the same point and you need to work hard to separate your team from the rest.
Besides getting more and more excited, something else happens.
We are playing in the first game tomorrow—the 7:00 game. Also, we are listed first on the schedule which means our team is the visiting team. Since 99% of the time my coach leads me off, I am up first. So what does all this mean? (Get to your point.)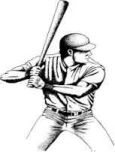 Well the "something else that happens" is I am ALWAYS very nervous for my first "at bat" of a new season. My heart is pumping a little more, my hair is standing up on my arms and I am chewing my five pieces of double bubble faster than at a normal game.
Am I alone?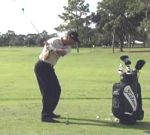 I have a number of friends that play golf in club championships. Do they get nervous on the first tee?
Do moderators get nervous the first three minutes of a focus group?
Do research managers get a little nervous writing a report for a new client?
Do new business development teams get nervous speaking to and meeting strangers week after week?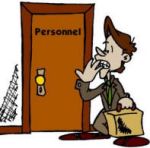 How nervous are you on a job interview?
Remember way back when: how nervous were you meeting your girlfriend's/boyfriend's parents for the first time
Everyone gets nervous in some way, shape or form.
How long does it last?
How do you overcome it?
What are your secrets?
We want to hear from you. I will share what works for me after a number of people respond.