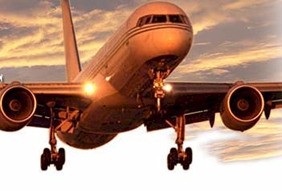 A few months ago I looked at the conference calendar and noticed that CASRO, IIR The Market Research Event and an Omnicom meeting were not only back to back to back but also 15 miles away from each other. Even though I didn't want to spend 10 days away from the family and office I decided to stay out on the west coast and not fly back between conferences.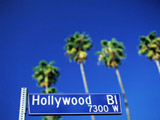 I was hoping to have a little fun while I was going to be in Los Angeles for what I believe is the longest business trip of my career. I thought long and hard and since the Los Angeles Dodgers and the San Diego Padres didn't cooperate, I knew I wasn't going to the World Series. I needed to come up with a plan "B".
Plan B was trying to get tickets to The Tonight Show with Jay Leno. You know the deal a friend of a friend of a friend secured me 4 tickets to the October 20th show. For those of you who haven't gone before here is what happens:
3:00 Show up to guest relations to pick up our tickets
3:10 Shop in the Tonight Show store
3:45 Get seated in the audience
4:10 Jay Leno comes out in jeans and sets expectations and tells a few jokes
4:20 A comedian comes out and continues to get the audience warmed up and engaged in the show
4:30 Show starts on the dot
5:32 Show ends on the dot
5:34 Jay and his guests shoot a few promo shots
5:40 Attendance exits the show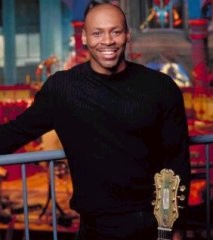 Since the studio only seats 380 people, industry friends Stacey Weber, Kim White, my college roomate and myself were for of the lucky ones that day. During the break Kevin Eubanks and the band play great music and continue to get you totally engaged in the experience.
All I can say is the Tonight Show is a model for a business that runs smoothly day after day, week after week and month after month. What is amazing is Jay has been doing this since May 25, 1992. That is over 14 years – over 3,100 shows! Actually we went to show 3,238. Wow!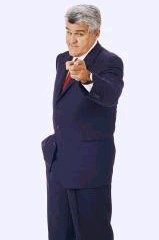 His material is still fresh, he has a permanent smile on his face and appears to be genuinely having a great time. Yes there were a few mistakes, a few jokes that weren't perfect but Jay is such a professional and so quick it doesn't matter.
I believe the studio audience leaves the show everyday totally satisfied and amazed at the ease with which this show is produced. Since Jay has already announced his retirement in 2009 you may want to attend a show sooner rather than later.
If you don't have a friend of a friend of a friend to get you tickets here is a link that will help you out:
Tickets for The Tonight Show with Jay Leno
Let us know if you have attended this show or others and what your experience was.
PS The guests that day were
| | |
| --- | --- |
| Amanda Peet | |
| John Landis | |
| The Spiridellis Brothers | |
| JoJo | |
of course I didn't have any clue who Jo Jo was…