Everyone has a number of dates that are important to them: a birthday, an anniversary or possibly the first time they accomplished a goal. November 8th is one of those days for me…it was the date I started at M/A/R/C.
I can still remember the day like it was yesterday. I flew in from Boston, rented a car and got to the office only with the assistance of a GPS system. When I came through the front door and I actually needed to be told where my office was.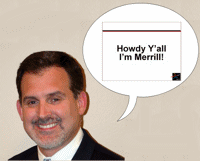 For those of you who don't know me well, yes I came prepared with a PowerPoint Presentation (don't leave home without them) that I delivered to the entire company 90 minutes into my first day.
Yes, the time has flown by, yes my family is very happy, and yes we are trying hard to be Texans (even have a little girl to prove it).
Over the past two years, there have been many changes. Those changes have included strategy, staff, new systems and having fiscal responsibility to M/A/R/C as well as Omnicom. From my standpoint, progress has been made. In fact, a lot of progress has been made. Last year we made tremendous progress in getting our fixed costs in order and this year our revenue and profit have grown.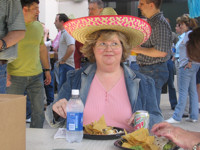 In the past few weeks I have been asked about the first two years, "What are you most happy about?" Without question, I am happy with the environment we have created at M/A/R/C. Years ago, morale wasn't where it needed to be. Today, I truly believe people are happy, enjoying themselves, and actually having fun at work again. I realize that at times some of the things that I do can be looked upon as goofy (like playing croquet in the middle of the summer in the Texas heat.) However, rest assured: all of those things are done with the simple goal of creating teamwork and a positive work environment.
For those of you who have started new jobs in the past year or so, take a little time to reflect:
How much progress did you make?

When should you have zigged instead of zagged?
Why did it take you so long to make a certain decision?
Why didn't you hire that person?
Are you being all you can be?
For me this is very important to do. It gives you a sense of accomplishment and also can shed additional light on areas of improvement.
To the staff at M/A/R/C, thank you for working together and embracing this Bostonian for the past two years.
I believe the best is yet to come!