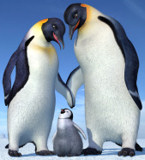 One of the things that I like to do with the kids is actually go to movies.com and watch the upcoming trailers for children's movies.
Since we would be in Florida for Thanksgiving, I had promised to take the little ones to see Happy Feet. They couldn't wait! We had watched the trailers on the computer so many times and also saw the previews on TV day after day. Yes, they were excited and—oh by the way—so was I. Yes, an adult was excited about a kid movie!
So there we were in Florida on Thanksgiving Day with popcorn, a fruit punch and candy for each child sitting comfortably waiting to see the 11:30 show.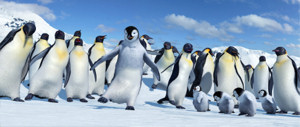 The first hour or so was very cleverly done—although there was a scene with an ugly terrifying seal with large, piercing teeth. Ok we got passed that. The computer animation was very clever, the songs were great, and the dancing penguins were very, very, very cute.
What I didn't know was all of a sudden the movie sort of changed gears. The movie was now about a darker side—about pollution and humans (aliens they are referred to in the movie) encroaching on the birds' habitat and basically taking away all of the food from the little and cute penguins and potentially putting them at risk. There is also a penguin that has a plastic six-pack holder that is around his neck and is choking him for a large percentage of the movie.
The movie has been very successful in terms of the box office, grossing over $100 million dollars in the first two weeks.
So clearly the marketing of this movie was great. But…
Was it too great?
Was it to the right audience?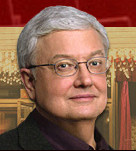 Let me say that I am NOT a movie critic and at this point I am a parent who is a little concerned that I took a 3 and 5 year old to this movie. Had I known what the movie was about, I probably wouldn't have taken them to the movie. I would have waited until they were older.
I am not saying don't see the movie. What I am saying is enough people have seen it so far that I am sure you can find someone who can fill you in on the movie so you can make a better and informed decision for you and your family.
I realize that trailers don't want to give away the entire movie, and I respect that. But I must admit I felt that this movie was about much more than that. What they had been promoting was not what I saw and I did feel that there was a little bit of bait and switch.
Maybe I am worrying for nothing since a 3 and a 5 year old probably didn't understand what was going on anyway.
I would love to hear from parents, aunts, uncles or grandparents who have seen the movie.