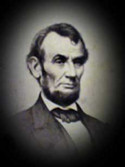 Often you read articles asking "If you could meet anyone in the world who would it be?"
Well close your eyes… … Please… …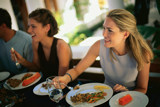 If you could have dinner with any four people who are or have been in the research industry, who would they be?
For me this was fun and a little bit of a challenge. But here goes with my dinner table guests in alphabetical order:
John Boni – John become my boss when Quick Test purchased Field Facts in 1988. He taught me a great deal and I still quote him almost daily. Unfortunately he passed away a few years after he retired. John was a special person who treated everyone with respect. He was able to get the most out of his staff and have people reach levels that they didn't think they could. One of my favorite stories is when I left Quick Test in 1991 for the last time he said "we are even". Not knowing what he meant I inquired and he responded, "You worked hard and we paid you for the job. We're even." John, I still miss you. Thanks for everything!
Eileen Campbell – Eileen is the Chairman, Millwood Brown North America and President, Global Development. I have never had the privilege of meeting Eileen but did see her present at a conference a few years ago. I was on the edge of my seat listening intently to every word she said—which is rare for me. She was a fantastic presenter and her thoughts and style for me were second to none and filled with passion and substance.
Bob Lavidge – Years ago I worked for Elrick & Lavidge and had the opportunity to meet a giant in the industry. Bob spent over 50 years in the industry and in 1966 was President of the American Marketing Association. From 1992 to 1999 he served as the founding chair of the American Marketing Association Foundation. One of my favorite Bob Lavidge stories is when he told me about the first audit he ever did. They rented out a high school gym and actually paid people to bring in their trash, dump it out and record what they had. For me, it was always an honor to work for a company that bore his name. Bob, I hope you are enjoying retirement in Arizona.
Sandy Schwartz – Sandy is one of the industry's most intelligent people for sure. He is an entrepreneur in every sense of the word and sees so many things that few people can. His listening skills are incredible and his spirit and energy are phenomenal. Sandy has been a good friend and mentor for many years.
Together, the four people I would invite probably have over 140 years of experience in the Marketing Research Industry.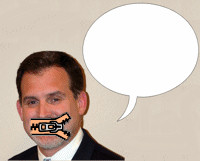 For those of you who know me very well know that I am rarely at a loss for words but, I would sit back and enjoy the interaction from these past and present industry leaders and clearly would learn a tremendous amount.
Who would you invite and why?