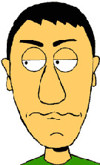 Sometimes words and phrases mean different things to different people. I would like to share with you a story. The catch phrase is "Please get undressed…"
Often when I go to my doctor for a physical this is the chain of events:
I sign in at the reception desk
I sit in the waiting room flipping through magazines that are 4 months old for a short time before my name is called

I walk to the back office where the nurse checks my weight – yes I want to take off all my clothes and certainly my shoes but since I am in the hallway I refrain from doing that
Still on time and on a great schedule…
The nurse takes me into a cold room asks me a few questions and takes my blood pressure
THEN…she says "Please get undressed. The doctor will be right with you."

WHAT DOES THAT MEAN?
TO ME — the doctor will be with me in 90 seconds.
TO THE NURSE — I have no idea since she is probably laughing as she leaves the room.
TO THE DOCTOR — I will come in when I am done seeing my other patients.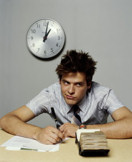 So why does it take so LONG?
Do they really think it takes patients 30 minutes to get undressed?
Is his/her time more important than mine?
Are they scheduling too many appointments and always running late?
Are they too disorganized and this is always the way it is?
Do they care about customer service?

Since I don't understand it, this is what I do. I give the Doctor a 10 minute grace period, and then I start making phone calls. It doesn't matter who it is or what I am discussing with them.
Oh by the way if there is a phone in the room I am waiting in somewhat patiently and very cold, I use their phone. Yes, I actually pick up their phone and use it, and more than likely I try and make it a long distance call. Regardless if it is their phone or my cell phone I will make sure that I am on the phone when they arrive in the room and actually ask them to come in and wait a minute until I am done with the call.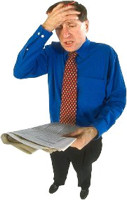 Yes they are flabbergasted, but I think they get the point. Or do they?
How do you feel when it happens to you?
What do you do?
I look forward to your comments.