Did you ever ask yourself these questions:
Am I living in the right place?
Is there a better place to live than here?
Could I be happier somewhere else?
I wonder what it would be like to live in ___________?

If you had given me a map of the United States in August of 2004 and asked me to pick 15 places that I would like to live…I can assure you Dallas, Texas wouldn't have made the list. In fact maybe nowhere in Texas would have made my top 25.
Recently I went to a cool site and took a quiz called "Find Your Spot". The 5 minute quiz asks you questions about your like/dislikes. A sample of these topics are:
Weather
Cultivating Culture
Activities
Religion
Housing costs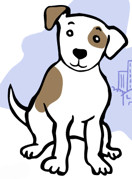 After you take the quiz, the end result is a report that lists your top spots to live. Included in the report are population statistics, average price of a home, job listings and other helpful information.
The thing that I found interesting is that Texas came up 5 times in my top spots including Dallas – even though it didn't make our own top 25 list, the quiz and the computer were right – we absolutely love it here!
Take the quiz just for fun and see where you match up.
We look forward to reading your comments.