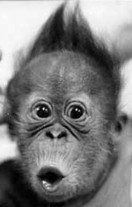 I must admit I was a little surprised that we got 100 people to comment and join in on the $250.00 stock challenge. Last week we sent an online survey to those of you who picked a stock and are part of the challenge. I would like to thank the 70 plus people who completed the survey. Not a bad response rate at all.
You may have been asking yourself why did we ask you to do that? What does he have to gain?
Well here is the real reason – we have another surprise!
Apple Computer (AAPL), Google (Goog), and China Mobile Limited (CHL) were voted by you to have the best chance of having the highest percentage increase in 2007.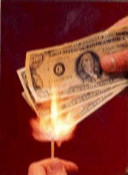 Today I will be purchasing $500 of those three stocks with my own money. If at the end of the year one or more of these stocks is up, I will split the profits less commission with those who picked the profitable stocks. If any of the stocks go down, I will assume all losses. Not a bad deal at all.
Congratulations to Stephenie Gordon, Elyse Gammer and RAMA. You will be contacted at the end of the year with an update of your stocks and hopefully a check with your winnings.
Everyone can continue to monitor the leaderboard. All you need to do is go to the home page of the blog and click on the link in the top right corner.
Let us know what you think about how your stock is doing and the added new surprise!