Please raise your hand if you send out proposals to clients. Please put your hand down if you have ever made a mistake with pricing on a proposal. For the record my hand was up and now it's down.
Unfortunately, I believe everyone who sends out proposals has probably made a number of pricing mistakes over the years. The question for me has always been:
I have always said there is a tremendous amount you can learn from a mistake. Clearly how you handle that will determine how your clients view you in the future.
Last year, US Airways accidentally sold flights for the low, low, low price of $1.86. Guess what? They honored the mistake and their customers and the business community really appreciated that and clearly respected them as a result.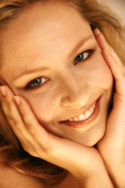 Back in September during a four day period, Holland America accidentally sold cabins on ten sailings aboard the Noordam from January to April for well below cost. Cabins that normally cost $1,399 a person showed up for $849.
You are probably asking yourself, so what? They would do the right thing! They would do the same thing that US Airways did!
This is the part that is unbelievable!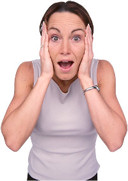 The cruise company has notified passengers they will be required to pay the difference in the fare. Some customers were notified a month before their cruise that they owed $1,100. The only choice they were given was pay or not to go. The cruise line did give customers a $100 shipboard credit for their mistake.
I was shocked! In fact, I am still shocked. Weren't we all brought up the same way—that your word is everything? Stand behind what you say! Stand behind what you do!
When someone at M/A/R/C misses the boat (no pun intended) on a proposal we discuss how/why it happened and what we learned from the situation. We never have discussed charging the client more!
I haven't heard if Holland America has changed their minds and honored their commitment, but my hope is they did.
Has this happened to you?
How did the company handle it?
I look forward to your thoughts and comments.