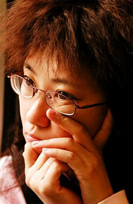 When you have someone on the team that gives notice, a few things probably go through your mind very quickly:
Why are they leaving?
How quickly can we replace them?
Do we need to replace them, or can we incorporate their responsibilities into others?
In terms of morale how much does it hurt the company?
All important thoughts for sure. But to me there is also one more important thing to do: the exit survey. We try and complete an exit survey with everyone who leaves the company.
Here are some of the questions we ask:
Why have you decided to leave the company?
What could we do to improve the atmosphere of the company?
Did you receive enough training and support to do your job effectively?
Do you think management adequately recognizes employees' contributions?
What do you think you will miss the most about the company?
Under what circumstances, if any, would you consider returning to the company?

Our goal is too keep exit surveys short. I have heard too many stories of long exit surveys which I believe are counterproductive.
What are we missing?
What questions do you ask?
How important is the process to you?