Growing up in Boston was filled with many things: New England clam chowder, lobster, traffic, funny accents and heated sports discussions. In fact many, many, many heated sports discussions.
Yes if you haven't noticed, Boston sports fans are very opinionated, passionate and in my opinion knowledgeable.

Over time, I have been involved with many discussions about records that will never be reached—that will never be broken. Here is a list of 6 that I believe will never be broken.
511 wins by Cy Young
88 consecutive wins by UCLA Bruins
2,857 career points for Wayne Gretzky
8 Consecutive NBA Championships by the Boston Celtics
11 Consecutive victories on the PGA Tour by Byron Nelson in 1945. No disrespect to Tiger Woods.
22,895 career receiving yards by Jerry Rice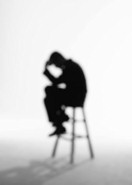 Please vote for one of these or add in a different one that may have been left off the list.
Which one makes the top of your list?
Is there another one you would choose over these?
What are your comments?
I look forward to hearing from you.