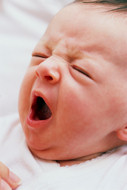 I had lunch with a colleague last week who is expecting his second child. We had a conversation that included baby names. Did they decide what the name of the child will be? Since they didn't know the sex of the baby, they had narrowed it down to a few choices. It got me to think about this topic and I thought it would be a fun blog. So I did a little research and found a site on the web that had a lot of information on names and their trends.
Yes I was curious what names were on there!
Yes I was curious if my name would make a comeback!
(Which is sort of comical because I am sure it never made any of the top lists in any decade. )
Here are the top names according to babycenter.com for 2006:
Perhaps this will help you if you are expecting this year. In addition, here are a few trends you might want to be aware of: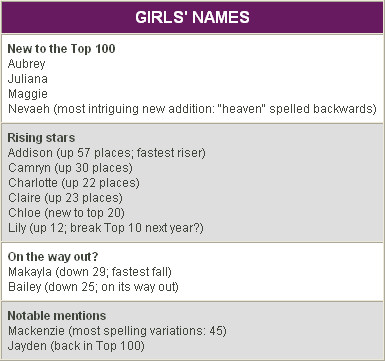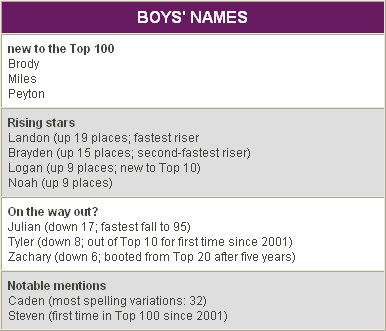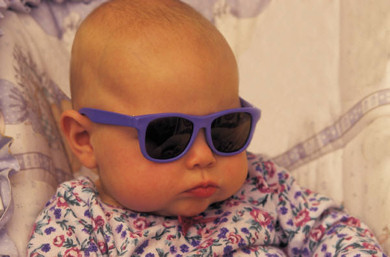 What names do you like?
Do you agree with the list?
I look forward to your comments.