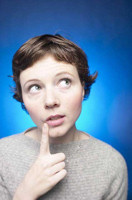 Milk, meat, batteries, medicine and coke. What do these things all have in common?
Before I give you the answer I need to tell you a quick story.
In October of 2006 I went to CASRO, and for the first time decided to play golf as my free time event. Usually I play tennis, but for some reason I thought I would play golf with Howard Gershowitz and Jay Wilson. No Jay, this story isn't about our little bet. And yes I still owe you the money. I didn't realize it at the time but there would be a bus trip to get to the course.
Let me set this up a little bit. We are in the LA area and will be finishing around rush hour (which in LA terms means anytime of the day except 3:30 am) and the best part–you will be on a bus. No thanks. Doesn't sound like a lot of fun and count me out. Since I had a car and Howard was up for it we decided to drive to the course. Once we reached our destination (which was 8 miles past the middle of absolutely nowhere) we had a great time.
After golf we started the journey back to Marina Del Rey. But before we could get on the highway, I wanted to stop and get a soda. The only place we could find was this very little convenience store that was dark, dingy and clearly could have been a scene from a horror movie.

After getting on the highway I finally had a sip of what I thought would be a nice gulp of a 20 ounce soda. Much to my surprise it had very few bubbles and tasted awful. In fact I couldn't even have another sip. Of course living in Texas and being a gentleman, I offered the rest of the vile soda to my wingman and passenger Howard Gershowitz who looked at me like I was crazy (and of course had a few choice words for me.
I couldn't believe that a soda could taste that bad – and why was that? Did it sit out in the sun? I checked the bottle and actually saw an expiration date–which was from 6 months earlier! No wonder it didn't taste great!
I drink soda all the time and NEVER knew that it had an expiration date. Well it does and that is what milk, meat, batteries, medicine and coke all have in common.

Now when I buy a soda in a grocery store or convenience store, I always check the expiration date. In fact last week one store had sodas with seven different dates. Again, a shock to me.
Did you know that soda had an expiration date? What else has one that I might not know about?
I look forward to reading your comments.