1993 was a very special year in my life. That was the year I was President-Elect of the American Marketing Association (AMA) Boston Chapter and was fortunate to attend a number of strategy sessions with other chapters who had the same number of AMA members as Boston. As I have written in a prior post that group of President-Elects was very special. A number of close relationships were formed, including one with Toby Bloomberg. Toby is one of the most talented, grounded and warm-spirited people I have ever met. Over the years with each conversation or meeting, I have become even more impressed.
When our internal team was discussing the possibility of entering into the blogosphere – it was "red rover, red rover send Toby over!" She did a wonderful presentation to the entire company and gave us invaluable guidance as we embarked on our current journey! She is one of the real experts on blogs, having started her own bloombergmarketing.blogs.com/ years ago.
Toby, thank you for everything you have done for us and for everything you do for the industry.
I hope you enjoy getting to know Toby a little bit – she is one special lady!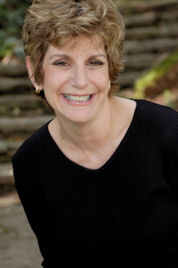 MD
You were one of the early pioneers on blogs and have had your own for years. What excites you about blogs?
TB
I launched Diva Marketing (Blog) in the spring of 2004, however, I suppose in 'blog years' that does make it one of the pioneering business blogs. What was true three years ago remains so today. In a world that spins too fast for us to often know our nextdoor neighbor, let alone understand the individual needs of a growing and often geographically dispersed customer base, blogs help recreate the old fashioned corner grocery store relationship.
It seems the more high tech infiltrates our lives the more high touch our customers long for in terms of service and attention. Part of what we lost when we became a global economy was the ability to develop personal connections with customers and other stakeholders. The green grocer and baker knew their customers' preferences and responded to their immediate concerns. Through on-going conversations, blogs provide the opportunity to speak to and with customers in ways that go beyond traditional marketing. For me, blogs, as well as other social media tactics, swing open the door that encourages not only customer loyalty but company loyalty to our customers.
MD
What advice would you give to people who were considering starting a blog?
TB
Social media/blogs are different from any other type of marketing strategy. They are built on a culture. That culture can be supportive but it can also be demanding. It's rather like playing jazz: you can change the composition, but only after you learn the basics and are ready to create and defend your new tune. Similar to jazz, but within a business communication environment, blogs provide a unique opportunity that allows your personality to come through. That rarely happens with marketing vehicles such as advertising, media releases or product brochures unless the individual is the CEO.
The first step is to determine if your organization is "blog ready" by asking yourself these two questions: One – Will your organization's culture support honest and transparent, conversational communication? Two – Will blogs help solve a business issue or support a marketing initiative?
If answers to both are "yes" the next step is to keep top of mind, like any other marketing initiative, a strategy must be developed. Begin with creating a plan which includes defining what "success" means for you. In other words, set goals and objectives. Without a plan a blog is a "me too play toy" which might make for interesting conversation at your next MRA conference but does little to help move your brand forward.
MD
What is on the horizon for the Diva Marketing Blog?
TB
Diva Marketing began life as an experiment to test the waters about this bloggy stuff. What a surprise I was in for when not only did the blog take off (it's ranked in the 150 Marketing Power Blogs http://www.toddand.com/power150/ ) but my interest in social media, as a credible marketing strategy, turned from a passing interest to a passion.
Diva will continue to include posts that help companies understand how to leverage social media as a marketing tool. There will be more interviews with people who are pushing the envelope in this emerging industry (yes I do believe social media has grown into its own discipline). Since business relationships are more than just "business talk", Friday Fun posts will focus on the lighter side of life. To celebrate Diva Marketing's third anniversary, a new venture – Diva Marketing Talks – a blog radio talk show that will launch in May.
MD
What changes do you see in blogs in the next few years?
TB
From a business perspective, blogs will be further integrated into websites. Content from blogs will be included throughout a traditional website to add value to static pages. Look for more "mash-up" communities that offer easy blog platforms that include the ability to add photos, videos and visual connections to other people with similar interests within the community.
Listening to the conversations on blogs, called consumer generated media or content, will play an increasingly important role in first phase research strategies. More companies will use CGM/CGC as early warning signs of service and product concerns as well as to identify brand champions. Based on these findings more traditional research will take place to confirm and extend learnings about our customers.
Search optimization will include blogs as a tactic to lift rankings, and push down negative posts on the search engines. Tapping bloggers to help create and extend online buzz will become more common. The best marketers will understand that bloggers are not journalists and build long-term relationships with influential bloggers and those who are brand champions.
MD
What would people be surprised to know about you?
TB
Let's see .. in terms of marketing research, I literally grew up in the data collection end of the business working in my family's field service company – Ellington Surveys. However, my degree is not in business but in theatre arts. Great training for presentations .. so I told my dad!
You and I met when we were presidents of AMA Chapters the same year .. you in were in Boston and I was in Atlanta. Our G Chapter presidents group was amazing, and as this post demonstrates, friendships were made and retained.
MD
What type of company is perfect for Bloomberg Marketing?
TB
Thanks for asking, Merrill. I mentioned that my involvement in blogs and social media has gone from a passing interest to a passion. That passion has changed the direction of my company from a general strategic marketing consultancy to one focused on social media marketing. In other words, I help marketers navigate and leverage new marketing tactics and develop strategies that build closer relationships that support business outcomes.
The perfect client would be an organization that wants to step into (or delve further into) the new world of social marketing. The perfect client would understand that companies no longer control their brand message but through social media can manage those conversations. The perfect client would want to work with a savvy person (moi) who not only knows and understands the space but participates in it. I'm building relationships with organizations in a wide range of verticals, as well as advertising, PR and search agencies that don't want to invest resources creating internal expertise but realize that social media marketing can be a powerful adjunct to traditional and internet initiatives.
MD
In the past, you were President of the Atlanta Chapter of AMA. What Associations are you currently involved with?
TB
I'm still active with AMA though not on a Chapter level. However, I'm looking forward to becoming more involved with AMA/Atlanta next year. On a national basis, I'm the leader of the Internet Marketing SIG, one of AMA's nine online communities; I'm also part of the Marketing Workshop program and Fall 2007, I'll be presenting at a new Hot Topic on social media.
In addition, I serve on the Atlanta Interactive Marketing Association's board.
###
About Toby Bloomberg:
Toby Bloomberg, is president of Atlanta-based Bloomberg Marketing, a strategic marketing and social media consultancy. She helps organizations develop social media strategies that support business outcomes.
Toby's background includes over 15-years working in traditional and new media marketing. She is also an adjunct professor at Emory University. Toby is profiled in the best seller book about how blogs are changing business communications, Naked Conversations, in the chapter "Consultants Who Get It."
Toby completed undergrad work at Emerson College and has performed post-baccalaureate studies at Emory University. Her blog is www.divamarketingblog.com.