When I was growing up I used to watch television all the time. When I wasn't outside playing with my friends I was parked in front of the TV watching anything. I used to pride myself on knowing what was on at all times. This was important back in the day because there was no cable station that helped you, so other than TV Guide or the newspaper, you were virtually on your own.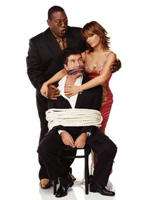 Life has changed. Now you can have literally hundreds of stations and pretty much watch whatever you want. As I was flipping around the other day I came across a number of reality shows that frankly I had never heard of. Yes I have heard of Survivor, American Idol, Last Comic standing, The Amazing Race and The Apprentice. There are so many other reality shows. Unfortunately I have never heard or watched many of them like: For Love or Money, Joe Schmo and The Rebel Billionaire.
It got me to sit and ponder: Am I a friend or foe of reality TV? First let me say I enjoy watching Survivor and in fact we have had a friendly office pool in the past. When I am watching Survivor I find myself thinking if I could do this or that or how I would handle a particular challenge that the contestants go through. And of course the obvious question is could I outwit, outsmart, out-play the other participants? Since I am not a good swimmer the chance of lasting past a week probably wouldn't be that great!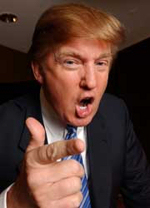 I have never watched Amazing Race and frankly am VERY tired of The Apprentice. I do watch American Idol from time to time, but I am not hooked. If I am traveling or have something else to do I don't mind missing any episodes.
A few weeks ago 3 out of the top 4 spots on the ratings were reality shows. American Idol had the top 2 and Dancing With The Stars occupied the 4th spot. Clearly a number of these shows are very successful!
Do you like reality TV?
What shows do you watch?
What shows do you wish would be cancelled?
Have any of these shows changed your life in anyway? Do you look at things a little differently since you have been watching reality TV?
I really look forward to your comments.