There has been a ton of discussion about steroids in baseball. Frankly a week doesn't go by when it isn't brought up–whether it is in the newspaper or the leading story on ESPN Sports Center.
Having grown up watching power hitters like Harmon Killebrew, Frank Robinson, Reggie Jackson and others, steroids leaves a bad taste in my mouth. In fact, a very bad taste. I am not 100% sure we will ever know who took steroids and who didn't. Unless players come forward like Jose Conseco and Jason Giambi, I believe it will be very hard to prove if a player took steroids. Doubt will always be around certain players and will probably never go away.
Today lets discuss 6 baseball players. Do you think they took steroids or not? That is today's question. Many of the readers of the blog are very intelligent, passionate baseball fans but where do they stand on this subject?
Let me just say that I don't know anything for sure and never really talked to any of the players listed below. THIS IS JUST ONE MAN'S OPINION.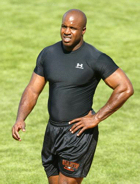 Barry Bonds – He had solid stats in his first seven years in Pittsburgh but never hit over 34 home runs in a year. Since he left Pittsburgh he did every year except one during a twelve year stretch in San Francisco. Yes he works out in the gym a ton but he appears to have tons of mood swings not to mention his head size has gotten much bigger – YES he took steroids.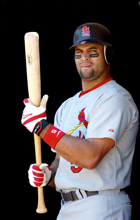 Albert Pujols – Only 27 years old and he already has 271 home runs. He is averaging over 40 home runs in his first six seasons. He is on a pace to break everyone's record. Albert is not only a power hitter, he is averaging .331 for his career. In my opinion he is the best right handed hitter in the National League and might be better than AROD. The best pure hitter in the majors. NO steroids for this hitter!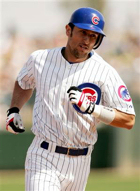 Nomar Garciaparra – This one really pains me to even think about much less discuss. In his first 4 years with the Red Sox he hit 113 home runs and 420 RBI's as a shortstop. He was the face of the Red Sox, and everyone loved his name – Nomarrrrrrrr–a perfect fit for the city of Boston. I still remember his picture on the cover of Sports Illustrated without his shirt on holding a bat over his head. He was ripped, definitely cut and had a body that a body builder would be jealous of. Something just didn't look right. In the last 5 years he has 41 homers–half of which were hit last year. He has been injured a ton and frankly looks much smaller than he did in his days in Boston – YES I believe he did steroids.

Roger Clemens – Great power pitcher! Fantastic longevity. Lot's of CY Young's, lots of records and perhaps the most competitive pitcher I have ever seen take the mound. Never had a lot of injuries but yes he did come to camp out of shape one year with the Red Sox. To me he is the modern day Nolan Ryan. He is that one player that comes along every 20 years that can still throw heat way into his 40's. Steroids – I don't believe he took steroids.

Ryan Howard – I haven't had the pleasure of seeing Ryan play that much. He had 58 home runs last year which has to be a record for a second year player. At 6' 4" 250+ pounds he is a monster and a great hitter. At almost a .300 hitter the best is yet to come from this young star. Steroids – No way!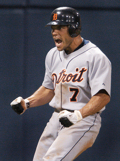 Ivan Rodriguez – He started in the majors at 19 years old. He has an MVP award in 1999 and has been an All Star many times. He hit lots of home runs in Texas and looked much bigger. All of a sudden he no longer was in Texas, no longer was hitting home runs and mysteriously looks a lot smaller. I would love to know his secret because I always thought as you got older you put on more weight. In addition, he no longer hangs out with Juan Gonzalez. Sorry, TA – I think my opinion is YES to steroids.
What do you think of these players and others?
I know this is a very sensitive subject and hope you feel comfortable commenting.I look forward to hearing from you.