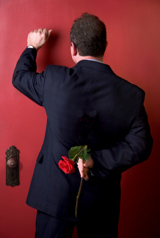 There are so many dating shows on TV. From Love Connection, Blind Date, elimiDate, The Bachelor, The Bachelorette, Temptation Island and many others.
Most of us have funny dating stories. Most of us didn't meet Mr/Mrs right in high school like my sister was lucky enough to do. Therefore we have probably gone on our fair share of dates. It is safe to say that most dates don't work out. I am not suggesting that they are a disaster, but clearly finding that someone special takes time, effort and unfortunately many dates.
I have a number of single friends who share their dating stories and I must admit some of them are hysterical. Since most–if not all of us–have had bad dates or funny dates, I think it's time we should share them. Feel free to change the names to protect the innocent.
And of course I will go first: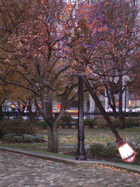 One of the funniest dates I ever had was way back in 1986 when I was living in Massachusetts. My travel agent (remember when we all had one) had a new employee that was moving in from out of town and asked if I would take her out and show her around. We decided to go out and actually play tennis at the house she was staying at which was located in Sudbury, MA. And yes they had their own tennis court, pool and hot tub – gorgeous house. Anyway after playing tennis we had decided to have a BBQ. But of course I forgot something at the store and needed to run out quickly. As I left the house it started to pour and as I walked to my car I could barely see three feet in front of me. I got in my car and instead of continuing around the circular driveway (like a normal individual) I decided to back up. Not a smart move, since it was pouring and I couldn't see a thing. The next thing I know I hit a beautiful and expensive light post which came crashing down and shattered in the driveway.
So let's regroup and see where we are at this point.
I am with a total stranger
It is pouring out
I just left huge marks on their nicely manicured lawn
And I hit and shattered a light post!
Not a great start to a relationship. Anyway the end result was after I returned from the store I apologized and offered to pay for the light post.
No there wasn't a second date.
I hope you enjoyed my story and I really look forward to hearing yours!
AND WHO KNOWS…THERE MIGHT BE A PRIZE FOR THE FUNNIEST STORY!