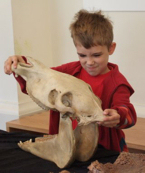 Over the weekend I was chatting with my son Justin and he said something out of the blue that surprised me. I was impressed with the knowledge he had on a particular subject (considering he is 6 years old). I asked him how he knew that and he responded:
"Dad, you learn something new every day!"
At first I chuckled and then I paused for a few seconds and realized he was right. Fundamentally I actually believe that, but was startled–no actually shocked–that my little guy would say that.
To me kids say the funniest things! I mean the cutest things! Or is it the most meaningful things? To me what Justin said was very meaningful. As you get older, time is important, in fact very important. If it was for sale, all of us would buy some and a lot of it.
Yesterday I learned a few things: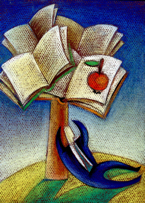 I read an article that my parents gave me and I learned the struggles this person had in achieving success. He overcame a tremendous amount including the fact he didn't speak English when he first came to the country.
I learned a few new shortcuts in Microsoft Excel. I use Excel often and was playing around with a few commands and figured a few things out.
What did you learn yesterday?
Thanks, Justin, for always giving me something to think about.
I look forward to reading your comments.