Are you getting tired of reading my blog?
Are you bored with my style?
Am I not as creative as I used to be?
Do you have something to say?
Are you opinionated?
Have you thought about starting a blog?
Do you think you are a good writer?
Did you answer yes to any of the questions? Chances are you answered yes to many of the questions. If that is the case now is your chance to pick a subject. Be creative, be opinionated and become a writer…for a blog…for this blog…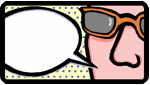 We are looking for guest writers on the blog. You can pick the subject. We will work with you on the graphics. The process is very easy. All you need to do is post a comment that you would like to be a guest writer and the subject you might want to write about. We will work with you to make sure the experience is fun.
We are looking forward to hearing from you.