Are you a research executive? Have you ever thought about acquiring a company? Have you thought about the exit strategy for your company? If you answered yes, you will want to read on for sure.
Steve Sherrill and Michael Mitrano are specialists in this area. They help executives and companies guide their way through mergers and acquisitions. Both of them have a great thought process and are able to easily explain and simplify complicated issues.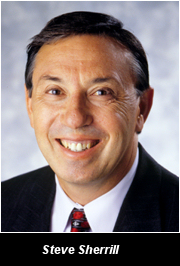 MD
Not all acquisitions are perfect fits – based on your experience when does it really work out?
SS/MM
We believe the key to victory is when there is solid chemistry between the people who will be working together. This would include "research" chemistry (mutual understanding and respect about what research talent each side brings to the table) as well as "personal" chemistry.
MD
In your opinion how long does it usually take to integrate an acquired company?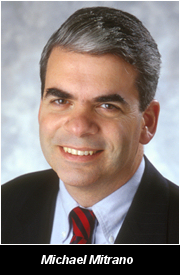 SS/MM
We think it usually takes two years for a smooth and complete integration.
MD
How long does it take for a company to be sold?
SS/MM
The entire process from inception to closing often takes about a year.
MD
Are most companies able to keep key staff after a company is acquired?
SS/MM
In our experience, one of the key drivers behind acquisition is to get a new cache of talented researchers. Quality staff is very short in this industry, and in most cases all or nearly all of the key people stay on. If buyers don't think the people are going to stay, they generally won't buy.
MD
What advice would you give owners of companies who are thinking about selling their companies?
SS/MM
Begin planning for the process 4-5 years from when you think you would like to be out of the business, since there are often employment requirements for 2-3 years following a sale. When the time comes, get professional support from advisors with transactional experience. They can help you navigate the process and obtain the most leverage in a sale.
MD
What is the current trend with mergers and acquisitions?
SS/MM
We see an increase in the types of interested buyers recently. The research industry has been attractive to various investors including private equity firms and newly formed public companies. In addition, other types of public companies have recently acquired marketing research companies. (For example, McGraw Hill purchased J.D. Power and infoUSA purchased both ORC/MACRO and Guideline).
MD
Other than calling Transition Strategies are there any books or websites that you feel that would be good resources for executives wanting to learn a little bit more about mergers and acquisitions?
SS/MM
We had one client who liked Robert Bergeth's "12 Secrets to Cashing Out." It takes a DYI approach and does not focus on the special needs of professional services firms, but it's a good read.
###
About my guests:
Steve Sherrill founded Transition Strategies Corporation in 1993. Since its inception, Transition Strategies has represented more than 50 companies. Mr. Sherrill has worked with over 300 research companies. Before forming his own firm, Mr. Sherrill spent 10 years as Chief Financial Officer of Market Measures, a full-service healthcare research firm in Livingston, NJ. In that capacity, Mr. Sherrill engineered the sale of two Market Measures subsidiaries, as well as the sale and IPO of Market Measures itself to the U.K.-based MIL Research Group. In his subsequent role of M&A specialist for MIL Research, he managed the acquisition of Goldring Research and the merger of RH Bruskin Research with Goldring. Mr. Sherrill served for two years on the Financial and Compensation Committee of the Council of American Survey Research Organizations (CASRO), the trade association of the U.S. full-service survey research industry. He has been an Adjunct Accounting Department Faculty member at William Patterson College, served on several tax committees of the NJ Society of CPAs, and served on the board of the NJ Chapter of Accountants for the Public Interest. Mr. Sherrill is a CPA licensed in New Jersey and a member of the AICPA. He holds an MS in Taxation from Pace University and a BS in Accounting from the Wharton School of the University of Pennsylvania.
Michael Mitrano joined Transition Strategies in 1999. He has served as an M&A advisor or management consultant to over thirty research companies. Before joining Transition Strategies, Mr. Mitrano was Executive Vice President and a principal at Response Analysis Corporation in Princeton, NJ, where he worked for 14 years. He directed finance, operations, technology, and human resources at the company, which is now part of GfK. He also handled two of the company's largest accounts. In 1988, he was part of the leadership group that negotiated an ESOP-based leveraged buyout of Response Analysis from its founders. He obtained financing and oversaw legal work for the transaction. After leaving Response Analysis and before joining Transition Strategies, Mr. Mitrano served as CFO for The Chauncey Group International, Ltd. He restructured the corporation's debt, established subsidiaries in the Netherlands and France, and acquired a French business. Mr. Mitrano has been Treasurer and served on the Board of Directors of CASRO. He has spoken at CASRO, MRA, MRIA, and ESOMAR events. Mr. Mitrano holds an MBA from New York University, and a BA cum laude and with General Honors from the University of Pennsylvania.