As you know, I love this industry. I love the challenge of solving problems for clients. I love seeing new products and services before anyone else does. I love the entire interaction with a company and their research partner who helps them decide whether to move forward or not with a particular concept. I love the people. This industry is filled with passionate, dynamic, insightful and intelligent people. Mostly, I love the fact that market research can truly MAKE A DIFFERENCE.
Please watch the video and then read on….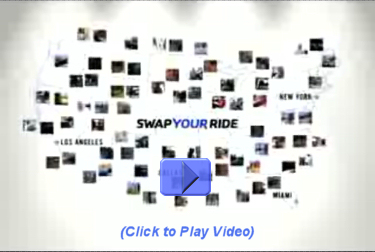 Let me start and say I don't agree with the Ford Swap Your Ride campaign. They state we didn't tell them we were from Ford. They told them they were doing market research. They also state "we didn't tell them what to say." Is that what researchers do? The research industry in the United States is over 8 billion dollars. Maybe I am going out on a ledge here, but I am thinking that none of that research is done with companies that tell respondents what to say.
I don't own a car made by Ford but if I did I don't think I would feel really good that a company needs to misrepresent itself for a promotion. Please understand–I don't have a problem with the concept; to swap your ride makes sense to me. But the Ford team is very smart and could have come up with something more creative without taking a shot at this great industry.
Ford, you didn't have to set up a fake marketing research company; there are thousands in the industry who could have done a great job for you. It will be interesting to see if respondents believe Ford when they are conducting "real" research on their next project.
What do you think?
Are you as upset as I am?
I really look forward to your comments.