Over the years the marketing departments of colleges and professional sports teams have been very creative with making the game more enjoyable. Contests, races, dances and on field activities are now an important part of sports and in minor league parks and colleges are very important.
What is your favorite mascot?
Now that I have kids who are old enough to go to sporting events, mascots have become more important to me and I am on the lookout for them at games. They put smiles on kids' faces, they make people laugh and frankly they add a tremendous amount to the atmosphere of a game.
My favorite is and has always been the San Diego Chicken. The Chicken has been performing since I was a kid in the early 1970's. I can remember the Chicken having a TV show with Johnny Bench. The Chicken was named one of the 100 most powerful people in sports for the 20th century by The Sporting News.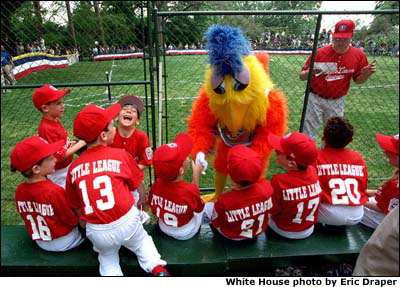 Are you a fan or foe of mascots?
What's your favorite mascot?