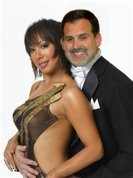 I do enjoy some of the realty shows because it gives me the opportunity to give some thought as to whether I could do what these people are doing. All over the place in Dallas we are hearing about the always outgoing Mark Cuban, the Dallas Mavericks owner who recently competed in Dancing with the Stars. It gave me a little time to pause and think about a new realty show that should come out very soon.
What I did was give some thought to some of the folks who might compete in this show. I broke down the show into a few different categories: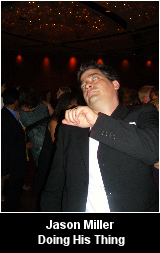 Young:
Lance Hoffman — Opinion Access
Sarah Kotvah — Fieldwork
Jason Miller — Performance Plus
Jacki Spear — Online Survey Solutions
Other: ______________
This was a very hard category for me. Although I think Lance "Twinkle toes" Hoffman would be great and Sarah and Jacki would be stars there is nothing like watching a fellow Bostonian cut up the dance floor. For that reason Jason Miller gets my vote.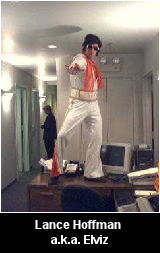 A Little Older:
Michelle Elster — Rabin Research
Steve Schlesinger — Schlesinger Associates
Lynn Stallone — IHR Research Group
Ed Sugar — On-line Communication
Other: ______________
This was an easy choice for me. Is there anything better than seeing a guy dancing with his pony tail flying all over the place? No disrespect to Michelle, Lynn and Ed but Steve gets my vote.
More Experienced:
Betty Anne Champion — GFK Strategic Marketing
Jeffrey Lorber — Myers Research Group
Joe Ottaviani — Burke
Merrill Shugoll — Shugoll Research
Other: ______________
This was another hard choice for me. Over the years I have probably seen all of these candidates dance. These people have class, grace, and experience but only one of them shares my name so my choice would go to Merrill "I Love the Name" Shugoll.
End User:
Jill Donahue — Nestle Purina
Jon Last — Golf Digest
Bob Graham — Energizer
Regina Lewis — Intercontinental Hotel
Other: ______________
I am not 100% sure but Jon probably dances like I do which would mean I couldn't possibly give him my vote. Bob Graham loves the Red Sox and is a UMASS graduate and that alone probably would do it but I am going to have to go in another direction. That leaves Jill and Regina — a tough choice for sure. Since this is my show I will say that both of them get my vote and make the show.
I hope everyone who reads this enjoys my Friday humor and takes my commentary in the spirit I meant it.
What are your choices?
There is an "other" category so feel free to write in candidates.
I look forward to your choices.