Guitar Heroes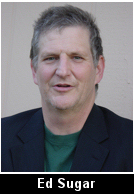 Merrill got stuck in an airport last night and asked me to cover for him today.
Today's subject is one that is near and dear to me and one that the Merrill Dubrow Blog has not touched enough on: music.
I love music; all kinds; classical, country, jazz, rock, blues, punk, house, gospel, blue grass, rap, reggae and opera. Before my career in marketing research, I spent two fast and furious years in the retail music industry. My wife, Marion, and I have close to 2,000 CDS in our house and I never leave home without my MP3 player or the car CD player loaded with discs. A day does not pass without music in my life.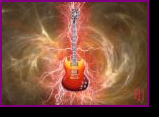 I have been asked numerous times what my favorite instrument is. Hands down it is the guitar (piano, saxophone and Hammond organ follow in order). In the proper hands, a guitar can produce sounds ranging from a butterfly fluttering in the wind to that of two high-speed trains crashing head on. The guitar has been the weapon of revolutions, the flame that ignites romances and recently the inspiration for a popular computer game. In any genre of music, when it is the guitarist's turn for a solo, the audience/listener senses that a leader, a rebel, a genius and a master is taking over.
So who's the greatest guitarist ever?
I would have to say Jimi Hendrix. In a brief period (1967-1970), no musician has had such a profound impact on both a genre of music and the instrument he played. No one before him had played the guitar like he did and everyone after him has interpreted, copied and improvised his style and techniques.

Here is short list of other favorites of mine:

Rory Gallagher – Irish rock/blues guitarist, whose talents for bending metal produced a great raw sound.

John McLaughlin – Whether it is rock (the Mahavishnu Orchestra) straight ahead jazz or traditional Indian music (Shakti), there is no one faster running his fingers up and down the frets.

Tal Farlow – My favorite jazz guitarist. One of the best cool/bop jazz guitarist ever. The amazing thing is he did not take up the guitar until he was 21!

Ry Cooder – Best known for the CD and movie "Buena Vista Social Club", Ry is considered by many to be the best bottleneck guitarist around. I especially like his early recordings that cover an incredible eclectic range of North American musical styles, including rock & roll, blues, reggae, Tex-Mex, Hawaiian, Dixieland jazz, country, folk, R&B, gospel, and vaudeville.

Richard Thompson – For years I thought of him as just a great singer and songwriter, until I saw him at UCLA in 2005. Just like John McLaughlin, he is a master of both the acoustic and electric guitar.
Who are your favorite guitarists?
Who is the best ever?
Who have I not mentioned or slighted?
I look forward to your comments.
###
About Ed Sugar:
Ed Sugar Vice President, On-Line Communication
Ed brings over 15 years of experience and knowledge within the market research industry. His expertise includes data collection (mail, telephone and on-line studies) and data processing (coding, tabulations and customized reporting tools) for consumer, business to business, healthcare, entertainment, travel and tourism, automotive and customer satisfaction studies.
Ed is currently the Vice Chair of the Marketing Research Association's Business Services Workgroup and Director Program/Events for the Southern California Chapter of the MRA. In recent years, he has served as Chair of the MRA's Program Committee, Chairman of the American Marketing Association's Ethics Committee, President of the Southern California Chapter of the AMA and on the Board of Directors for the Travel and Tourism Research Association. In 1994 he was the recipient of the AMA Special Merit Award and the Dallas/Fort Worth Chapter of the AMA's "12th Man Award". In 2000 he received TTRA's President's Award and in 2003 was presented the MRA's Award of Excellence. As a part of the MRA's 50th Anniversary, he was honored as one of the association's 22 "Industry Leaders." He has previously presented at MRA's Annual and Fall Conferences, as well as regional programs for the MRA Florida, Mid-Atlantic, Southern California Chapters, the Southern California Chapter of the AMA and the TTRA Annual Conference.
Ed lives in Sylmar, California where he enjoys baseball (big Dodger fan), jogging, dinning, collecting CDs and spending time with his wife, Marion, and their four cats.