I guess I always knew this but as I get older I seem to realize it more and more. When we are all younger we seem to put things off until — as they say — "one of these days." Every day when I walk into my office I see a framed picture of my favorite professional football player of all-time. His name is Walter Payton and he played for the Chicago Bears. The picture is a good one although meaningless. The caption under it is everything to me. It reads: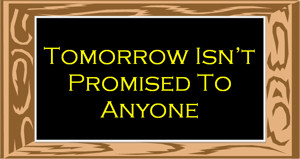 That was so true for Walter who passed away at a very young age of a rare disease.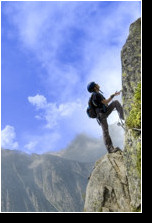 Because life is too short, if there is a hobby you wanted to start, you should. If there is a marathon you want to run, (congrads KHL) do it! If there is a mountain you always wanted to climb, (congrads SH) plan on doing it in 2008. If there is an organization you wanted to join or donate some of your time to — 2008 is the year. I believe if you set your mind to it anything is possible.
As 2007 comes to a close and 2008 starts, please remember life is too short and if you want to accomplish something, I for one say do it now.
What am I going to do you ask? I always wanted to play professional baseball. Well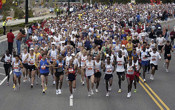 clearly that time has passed. However, I could easily relive my childhood and go to a baseball fantasy camp for a week. Get ready KW, RH, JB and others, because I will probably be asking you to join me. I am going to start to looking into it and plan on doing that in the next few years.
What are you going to do?
I look forward to your comments.