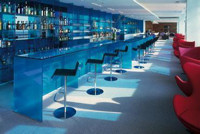 Over the past few years, airports have really changed. Most airports are now treating themselves as a destination–especially since flight delays appear to be happening more now than in the past. Yes airports have:
High end shopping
DVD players and movies to rent
Barbershops
10 minute manicures
And plenty of upscale restaurants.
The average passenger spends 108 minutes at the airport–more than double the amount of time that people spent seven years ago.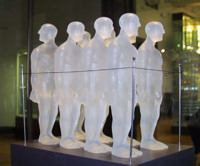 CLEARLY THERE IS PLENTY OF MONEY TO BE MADE IN HAVING CAPTIVE CONSUMERS WITH NOWHERE TO GO.
Some airports just don't have the room to add lots of new amenities. Airports like Logan International in Boston and LaGuardia in New York are very limited on what they can add because their concourses are very small.
The question is what is next for the airports?
What is missing?
Airports need our help. Since a number of airport planners are readers of this blog (not 100% sure if this is true) and perhaps may listen to us if we can come up with a good idea or two.
A few of my thoughts:
Investment centers. Why hasn't Fidelity or Merrill Lynch opened up small offices?
Workout facilities in the airline clubs
Florists. Isn't the airport a perfect location for guys who have left home without celebrating their significant others' birthday or anniversary?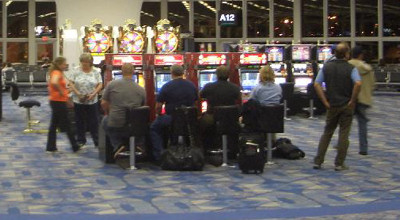 What are your thoughts and ideas?
I look forward to reading your comments.