Brand loyalty!
Philip Kotler defines whether the customer is committed to the brand with four patterns of behavior:
Hard Core Loyals – who buy the brand all the time.
Soft Core Loyals – loyal to two or three brands.
Shifting Loyals – moving from one brand to another.
Switchers – with no loyalty (possibly 'deal-prone', constantly looking for bargains or 'vanity prone', looking for something different).
Mr. Kotler has very nice definitions of the four patterns of behavior. As you read on, I have named my definitions a little different.
When I started to think about this topic, I really thought I am brand loyal but as I think about it more and more it really depends on what I am buying.
For instance I am very brand loyal with hotel choices. I love the Marriott properties and will go out of my way to stay in one. Let me expand on what that means. I will probably travel an extra 10 miles to stay in one of the Marriott properties.
Call me crazy or brand loyal. I love Coke — not Pepsi…. But Coke. Pepsi is a little too sweet for my taste. I will go way out of my way to buy a coke and I am so brand loyal that I know which airports sell Coke or Pepsi and yes usually it is one or the other. DFW — which I fly out of the most only sells Pepsi not Coke out of bottles which I only drink. My definition is brand loyal and a little nuts.
I am brand loyal to airlines when it is convenient to me. Right now I am very brand loyal to American Airlines (which I do love) because I live in a hub city, but when I lived in Philadelphia it was US Airways. If I was in a city that wasn't a hub I do prefer American Airlines. I like their service and typically they have solid flight schedules. Brand loyal based on geography.
I am brand loyal sort of — please stop laughing with Budget Rental. I will typically use them because of their rates. My preferred choice is Hertz but they are usually 25% more expensive than Budget so I use Budget instead. Brand loyal — based on price.
With consumer products I do like Cape Cod potato chips, Funyons and Doritos regardless of price — brand loyal for sure!
With regard to gas — I couldn't care less. It is always about brand loyal — convenience.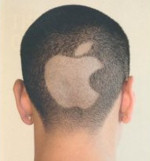 The problem with not really being brand loyal, is companies like American Airlines and Budget Rental will eventually lose my business. While Marriott hotel, Coca Cola and others will have my business for the next 50 years.
I never really stopped and thought about it before but it is very interesting.
When are you brand loyal?
When doesn't it really matter to you?
I look forward to your comments.