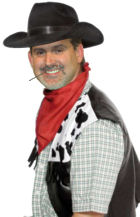 Over three years ago Omnicom, Michael Birkin, Tom Harrison and Dale Adams came calling. At first when they described the position and location, I think I was taken aback a little bit…Where? Dallas, Texas? I had never thought about living there. We gave it some thought, explored the idea a little bit and lo and behold, here we are and loving it.
At first friends would say, "Your next door neighbors are going to love you guys. They will have their cowboy boots, cowboy hat, shotgun, F-150 and you have your accent! Should be fun."
They were right – partly right… It has been all FUN! The people are great, the restaurants are fantastic and we love the weather.
TEXAS HAS IT ALL!
As you know Texas is big, very big and has something for everyone.
If you need to be cheered up there is:
Happy, Texas 79042
Smiley, Texas 78159
Paradise, Texas 76073
Rainbow, Texas 76077
Sweet Home, Texas 77987
No need to travel to any other US cities we have them also:
Detroit, Texas 75436
Colorado City, Texas 79512
Denver City, Texas 79323
Nevada, Texas 75173
Memphis, Texas 79245
Miami, Texas 79059
New Boston, Texas 75570
Santa Fe, Texas 77517
Tennessee Colony, Texas 75861
And no need to go overseas we have them all right here:
Athens, Texas 75751
Canadian, Texas 79014
China, Texas 77613
Egypt, Texas 77436
Turkey, Texas 79261
London, Texas 76854
New London, Texas 75682
Paris, Texas 75460
What's also amazing to me is Texas finishes sentences:
Men are from Mars, women are from
And Texas is GREAT for the kids:
Kermit, Texas 79745
Elmo, Texas 75118
Nemo, Texas 76070
Tarzan, Texas 79783
Winnie, Texas 77665
I hope you agree that Texas has it all.
I look forward to hearing your comments about your state and if you are ready to move to the great state of Texas.