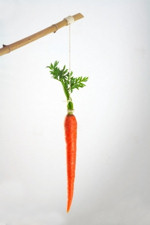 Motivation is to me perhaps one of the most important and meaningful 10 letter words. What motivates you? Clearly it means something different to everyone. I realize that the answer can be very personal to some people. I hope they will feel comfortable sharing it with the readers of this blog.
Everyone is motivated by something! That much I am sure!
When I think about what motivates me, a number of things come to mind in NO particular order:
Trying to make a difference each and every day
A fear of failing
Accomplishing business and personal goals
Providing for my family
Not letting people close to me down
Giving something back to the industry or helping people
Think about it for a minute or two.
What motivates you?
I look forward to reading your comments.