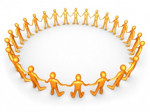 Not a day goes by without someone sending me an invitation to be a friend on Facebook or to be a contact on LinkedIn. Let me start by saying I have had a LinkedIn Account for over a year and have had almost 200 invitations. Some of those invitations I have accepted while others were from strangers and I didn't. Even though I accepted some of these invitations, I don't use LinkedIn at all! I never think about LinkedIn! In fact when I am thinking about finding certain contacts at a company, it would never cross my mind to use LinkedIn! I tend to share my contacts with lots of people. Some would say I am a pretty good networker. So why do I want to share my contacts with total strangers? I have a feeling I am making a big mistake!
What am I missing?
How do you use it?
When does it work the best?
Do you have any success stories you can share?
Facebook is probably worse for me. I seem to be getting many invitations to join. The reason I did join and open up an account was that a contact of mine, Toby Bloomberg, mentioned there was a market research group with over 600 contacts in it and I should check it out. I did, but that was pretty much it. I don't check out the site or group daily or even weekly.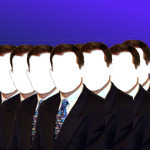 I really think I am missing something and should be using this site much more effectively. I probably need to buy a Facebook for Dummies book! I have asked a few of my contacts how they use it and they appear to be in the same boat as me.
Are you on Facebook?
How many contacts do you have?
What is the best way to use it for business?
I really look forward to your comments.