Have you ever thought about writing a book? What's the process? How much time does it take? I have thought about that a few times and recently a few industry contacts have done that and I thought readers might enjoy getting a little more insight on the process.
I hope you enjoy getting to know these three authors.
What was your motivation for writing a book?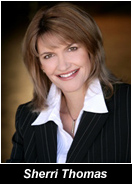 Sherri Thomas (Author of Career Smart — 5 Steps to a Powerful Personal Brand.)
I've had an exciting and enriching career and learned how to successfully transition into the radio, TV, professional sports, finance, and high tech industries, as well as advance up the corporate ladder. But I've also had some bumps and bruises along the way. One of the mistakes I made was putting my career in the hands of a manager or a company, and that's a career killer! I've learned some key career success strategies, which have also been very helpful to my clients in achieving their goals. I wrote the book because I wanted to teach other professionals about the importance of personal branding.
(To see all of Sherri Thomas' responses, click here)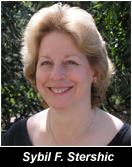 Sybil F. Stershic (Author of Taking Care of the People Who Matter Most: A Guide to Employee-Customer Care)
To share my passion for internal marketing as a way to create a better workplace committed to both employee and customer satisfaction.
Here's the back story to my book. Early in my career in services marketing, I became aware that the employees' impact on customers (positive and negative) was an outcome of how employees themselves were treated. To ensure this impact was positive, I used marketing internally as a way to focus attention on employees — based on the premise that to effectively take care of customers, you had to first take care of employees.
Although the workplace has changed significantly since I began working more than 30 years ago, the need for internal marketing still exists. I continue to meet managers who are hungry for guidance on how to better engage employees. In addition, too many companies still give "lip service" to employees as their most valuable asset.
(To see all of Sybil Stershic's responses, click here)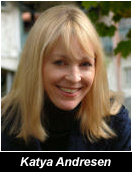 Katya Andresen (Author of Robin Hood Marketing: Stealing Corporate Savvy to Sell Just Causes)
I wrote the book because I had something to say, and I felt passionately about it. I think that's important, because most writers (at least me) don't get a lot of external motivation — we aren't going to make a fortune or appear on Oprah. So you need a lot of internal fire to fuel your project. I felt strongly that I wanted to help people with a cause to promote their issue far more effectively. Corporations shouldn't be the only ones who are savvy about winning people's hearts and minds. Charities should too. But we're not always good at it. In the nonprofit sector, we think that because our cause is worthy, people will support us. We equate a mission statement to marketing. Unfortunately, it's not that simple. We have to do less preaching and more promoting if we want people to support us.
(To see all of Katya Andresen's responses, click here)
What was the hardest part about the experience?
Sherri Thomas
I was blessed to be in a position where I could take 8 weeks off to simply focus on writing the book. So I rented a corporate apartment in Dublin, Ireland and was able to spend each day writing. Since my main priority was writing the book, I had to be extremely disciplined and not go sight seeing or enjoy the pubs as much as I would have liked. 🙂
Sybil F. Stershic
Dealing with fear and time pressures. I'm one of those writers who is intimidated by the blank page, but am OK once I get started. As for time, I had to balance my client workload with taking the time to work on my book. It was a good news/bad news scenario — if business was up, I didn't have time to focus on my book. If business was slow, I could work on my book, but I also had to make time available to fill the business development pipeline.
Katya Andresen
The hardest part, quite honestly, was getting up at 5am before work every day and facing down a blank computer screen. There were mornings I started rearranging my sock drawer — literally — when I was stuck. Fortunately, that task turned into one of my favorite chapters when I realized that Gold Toe socks provided a wonderful marketing analogy for my fourth chapter! When you're writing, everything in your life becomes material for your work. The next hardest part was realizing that halfway through the manuscript, I'd finally found my voice. I threw out the entire first half of the book, and I wrote it again in the right voice, with the right tone, content and structure. That was painful but correct.
How did you get a publisher?
Sherri Thomas
I talked to a couple of publishers and found out that it takes 1-2 years to get a book published, which was a much longer than what I wanted. I also realized that the royalties were quite low, and some of the publishers required that I sign a waiver handing over all of my rights to my content. I quickly determined that I did not want to go through a traditional book publisher. I remembered reading an article in the Oprah magazine about a writer who had a good experience with self publishing. So I checked out Oprah's website and found 5 self publishing authors that Oprah's team recommended. I researched each of them and determined that one met all of my criteria which were: low cost, high royalties, experience in publishing my book's genre, and design services. It was a really great experience and I highly recommend it!
My publisher was Booklocker.com. Angela Hoy and her team of book cover artists and publishing experts were fantastic!!
Sybil F. Stershic
Interestingly, I was fortunate to get a book contract offer on my first book proposal; although it didn't pan out as we couldn't agree on the book's size. Not wanting to contribute to information overload, my goal was to write a compact, easily read book (around 150 pages), but the publisher was looking for a book twice that size.
So I started over with other publishers and received several rejections. I considered self-publishing, but didn't like the available online options — the books didn't look professional to me. I was motivated to get back in the game by a friend who self-published a high quality book. She found a graphic artist to design the cover and page layout, registered for the book's copyright and ISBN number, worked with a printer on production, and handled her own distribution & fulfillment. The process was way too overwhelming for me.
Then I found the perfect solution: WME Books (www.wmebooks.com) — a new type of POD (print-on-demand) publisher who offered author support services (editing, layout, copyright permission, etc.) along with marketing support and fulfillment. WME Books offered me more control than a traditional publisher and, by using print-on-demand, I'm not sitting on any unused inventory. Yvonne DiVita, WME Books founder, is a well-known blogger and very knowledgeable about online marketing, where most business books are sold these days. It's been a wonderful partnership with Yvonne and her team.
Katya Andresen
I got an agent first, then a publisher. I got the agent by getting a personal introduction from another writer and presenting the agent with a strong book proposal that sold the concept.
What are the takeaways that you hope people get from reading your book?
Sherri Thomas
Those professionals who know how to showcase their strengths, talents, and accomplishments are the ones getting the bigger promotions, better clients, and higher salaries. By incorporating the 5 critical steps to attaining a strong personal brand you will stand above your competition, put yourself in high demand with clients, managers, and potential employers, and have a more gratifying and enriching career.
Sybil F. Stershic
The way your employees feel is the way your customers will feel … and if your employees don't feel valued, neither will your customers!
You don't have to be a marketer to use internal marketing. It's a blend of marketing, human resources, and management that includes any effort that recognizes the importance of customers AND the employees who serve them.
If you are not in a position to apply internal marketing throughout your organization, you can still have an impact on a smaller level such as a department, division or business unit.
Katya Andresen
I think I'd be happy if people remembered just one thing: to succeed in marketing a cause, you have to stop trying to get people to value your work and start showing how your work relates to their existing values. It's about connecting to the perspective of audience. It's so powerful to listen to another person and then relate to their world view. We forget to do that so often in our work and in our relationships.
What advice would you give a reader who was thinking about writing a book?
Sherri Thomas
Just do it! It's been such an awesome experience. The process helped me crystallize several concepts and strategies, which helped me strengthen my writing skills and be more effective in my presentations, and even sessions with my clients.
Sybil F. Stershic
Regarding the book's content, the subject has to be one you're passionate about that is also of interest to others. As for getting your book published, I encourage you to consider print-on-demand publishing as an alternative to traditional publishing. Regardless of whether you decide to self-publish or work with a publisher, it's important to understand that you need to spend as much time marketing the book as you do writing it. Once your book is in print, your work isn't over … but the result is so rewarding!
Katya Andresen
For nonfiction, do the book proposal first — it will help ensure you have a book that the market needs, that has a keen focus, and that has a chance of seeing the light of day! A good proposal includes a pitch letter, a synopsis, an author platform showing why the writer is uniquely qualified to write and promote the book, a competitive analysis showing why this book stands apart, a table of contents, and a sample chapter. This exercise is very clarifying and gives you direction as you embark on the long, messy process of producing the final product.
Sherri Thomas is President of Career Coaching 360, an international speaker on personal branding and career advancement strategies, and author of, Career Smart – 5 Steps to a Powerful Personal Brand.
###
Sybil F. Stershic is a marketing & organizational advisor with more than 30 years of experience helping service providers strengthen relationships with customers and employees. She is the author of the recently released book on internal marketing, Taking Care of the People Who Matter Most: A Guide to Employee-Customer Care, published by WME books.
A graduate of Lehigh University, Sybil began her career in bank marketing. (The banks she worked for were merged into oblivion.) She launched her own business, Quality Service Marketing, in 1988 specializing in internal marketing and marketing/strategic planning facilitation. Sybil also conducts marketing workshops nationwide for business and nonprofit professionals and is a frequent speaker at national conferences.
Active in leadership and professional development, Sybil is a former Chairman of the American Marketing Association. She is also a member of BoardSource and the International Association of Facilitators.
###
Katya Andresen develops and executes Network for Good's marketing strategy, including consumer outreach, media relations and corporate partnerships. Before joining Network for Good, she was Senior Vice President of Sutton Group, a marketing and communications firm supporting non-profits, government agencies, and foundations working for the social good. As a marketing consultant overseas, Katya promoted causes ranging from civil society in Ukraine to ecotourism in Madagascar. She has trained dozens of causes in effective marketing and media relations, and her marketing materials for non-profits have won national and international awards. She is the author of the book, Robin Hood Marketing: Stealing Corporate Savvy to Sell Just Causes.
Katya traces her passion for good causes to the enormous social need she witnessed as a journalist prior to her work in the non-profit sector. She was a foreign correspondent for Reuters News and Television in Asia and for Associated Press, the San Francisco Chronicle and the Dallas Morning News in Africa. She has a bachelor's degree in history from Haverford College.