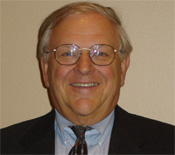 I can remember my first day at M/A/R/C Research almost four years ago. I didn't know anyone at all and needed help finding my office. One by one I met the staff. One by one I forgot the staff's name and that probably continued for my first week. I was always impressed with how nice, open and talented they were. For some reason they accepted me–or at least appeared to anyway. Reviewing the financials, I knew pretty well that I had a few challenges in front of me. I knew each great or happy day could be followed with a hard or sad day.
Today May 9, 2008 is one of those days — a sad day. Today after 8+ years, someone on our team–Fred Van Tatenhove–will be retiring. Riding off into the sunset. Most of the readers don't know Fred, so please let me take a minute to describe him.
He is the type of person who always seems to have a smile on his face
He is the type of person who would help out anyone at any time!
He is smart
He is a solid researcher
He is the type of person that everyone would want as a friend
He is very, very family-oriented
And yes Fred is a good golfer……just NOT as good as his wife (which is another example of how smart he is).
My life is a little better because I have worked with Fred for almost four years.
Fred, I am excited for you and Marge that you will be able to spend time with your grandchildren. I know how important that is to you. On behalf of the M/A/R/C family, thank you for all that you did.
Please don't forget us, and know that we won't forget you.
Not good bye, just so long!