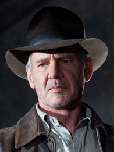 Yes, my birthday is this month. It isn't a big one, but needless to say I am a year older. Sometimes I think I am really old. I can't run as fast as I used to. I don't heal as quickly as I used to. And frankly, I probably get tired a little more easily than I used to.
The top seven things to make me really feel old are when _________!
My four year old is quicker on the computer than I am

It is 95 degrees in my office and I actually like it

I get out of bed in the morning and can't even touch my knees

I can't read things that are a 10 point font or smaller!

I have noticed myself pulling my pants lower and lower

I hear the list of the top twenty songs and haven't heard of any of them

I have trouble picking up my daughter (who only weighs 20+ pounds) without something hurting
Clearly getting old is just part of life and in a lot of ways isn't that bad.
What makes you feel old?
I look forward to hearing your comments.