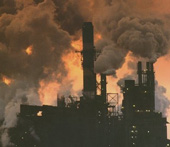 Forbes Magazine rates the most miserable cities in the United States. The rating is based on a number of things:
Unemployment rate
Income tax rate
Number of violent crimes per capita
Weather
Average commute time
Presence of superfund sites — this is an abandoned or uncontrolled hazardous waste storage site.
Base on the criteria, the ten most miserable cities in the United States are:
Detroit, Michigan
Stockton, California
Flint, Michigan
New York, New York
Philadelphia, Pennsylvania
Chicago, Illinois
Los Angeles, California
Modesto, California
Charlotte, North Carolina
Providence, Rhode Island
A few comments. When I first looked at that list, I was happy not to see any cities from Massachusetts or Texas. When I gave it a little more thought I was shocked to see Charlotte, North Carolina on the list. I thought North Carolina was having a tremendous amount of people relocate there and I just assumed that Charlotte would get their fair share. I have heard nothing but great things about Charlotte and again very surprised they were listed. I was also a little surprised that Michigan had two of the top three most miserable cities on the list. I thought they had been working very hard to clean up the area and had dramatically improved things. Based on this list, it doesn't appear to be the case. I was also surprised to see California occupy three of the top eight spots.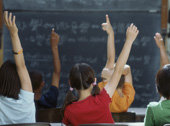 I also think they should add some additional criteria to identify the most miserable cities. Education and the rating of the cities' schools is an obvious addition they should make.
What other criteria do you think they should add?
What was your first reaction when you saw the list?
What cities do you think should be added?
I look forward to your comments.