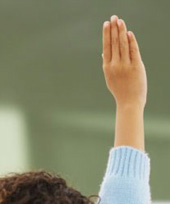 Tampa Bay Rays finish over .500 this year? The Rays have never finished above .500 in their history. Last year they were 30 games under .500 and finished last for the 9th time in the last 10 years. They have some nice pitching and solid young players. I believe they will finish third in the east and end up 82-80. Do you agree? If so raise your hand!
Lance Berkman hits over .350 this year? Lance is currently around the .400 mark. Yes he is having a great year and is a career.304 hitter – clearly a solid player. I believe he will come back to life and finish around .330. Do you agree? If so raise your hand!
The Boston Celtics don't need to win on the road to win the NBA Championship? The Celtics have won back to back seven game series. Each win ending with a victory in Boston. The "Garden" has changed its name but don't underestimate what the fans can do to help a team down the stretch of a game. The Celtics had a great home record this year at 35-6 (2nd best behind Utah). They haven't lost at home in the playoffs and WON'T! In fact they will win the NBA championship this year with the most playoff losses in one year. Do you agree? If so raise your hand!
Do you miss Barry Bonds? Short and sweet. NO! Glad you aren't part of the game and hopefully it stays that way! Do you agree? If so raise your hand!
Brett Favre comes out of retirement? Let the debate begin. I really like Brett Favre. Over the years I have become a big fan of his. I always liked the way he went about his business. He made things happen all the time on the field and is a winner and one of the all-time greats! I go back and forth with this one. I think we will hear some rumblings of Brett getting itchy and that he might reconsider but at the end of the day I say "no" he stays retired. Do you agree? If so raise your hand!
I look forward to your comments and seeing if your hand is raised.
P.S. Please also let us know if you have a burning question or comment about anything else you have thought of in sports.