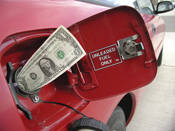 I can still close my eyes and remember going with my mom to a gas station to raise money for charity. It was the late 70's and she and a few friends were pumping gas and having the gas station donate so much money for every gallon pumped. Even though this was many, many years ago, I can still recall the price of gas which was less than $0.75 per gallon. Today the price of gas is over four times that! Probably at this point, words and phrases like ridiculous, crazy, out of control and "when will the prices stop going up?" are entering your mind. I do wish I could answer that question for you, but since I am not a politician, futurist or CEO of an oil company I have no clue!
As I type away and read this posting, the price of gas is getting very close to $4.00 per gallon–certainly a lot of money. I noticed a recent charge on our credit card that seemed out of whack. The charge was $101.35 at a Texaco station. When I stopped and thought about it, if you have an SUV and fill up a 20+ gallon tank and get a few snacks for the kids, guess what? Your charge will be over $100.00!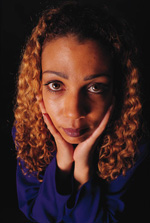 What are you doing about it?
Are you not going out to eat as often?
Are you going to different restaurants that are closer to your home?
Have you changed your summer vacation plans?
Have you changed your dry cleaner because it is 2 miles closer?
Are you traveling a few miles to save $0.10 gallon on gas?
I am not doing much about it, but that will probably change real soon.
What about you?