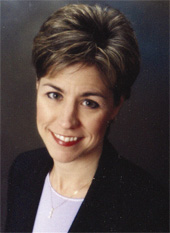 Over the years I have attended lots of MRA board meetings. The first week of June was no different for me. I went to the annual conference and attended the MRA board meeting prior to the conference.
Watching someone in action at a board meeting is fascinating to me. Whether it is their body language, how they control the room of volunteers, how they keep the meeting on point and frankly how they keep the meeting on time. The goal is to make sure you engage everyone and balance that with not having a few people dominate the conversation. Believe me this can happen when so many people (including myself) are very long-winded.
This can be a challenge for most if not all leaders. Rarely does someone have the grace, intelligence and respect of people to do everything that I describe here. This board meeting was probably the best of the last four that I have attended. The conversation was strategic in nature and attendees all voiced their opinions. Most discussions had a nice debate with everyone respectfully giving their opinion. It was poetry in motion. The board meeting was a Broadway hit in my mind. The star of the show, the leader of the pack, the person who was in charge to control the room was MRA Past President Colleen Moore Mezler.
Before I was on the MRA board, I really didn't know Colleen. I knew who she was and admired her from afar. Over the past few years I am happy to say that has changed. I have gotten to know her very well. With each conversation I have with her I respect her even more. The conversations are always fresh and full of new ideas and passion. She is a terrific person and leader and the research community is much better off with her involvement and leadership in the industry.
Over the past few years I have seen firsthand what a great leader can accomplish. Colleen made things happen during her year of presidency and should be very proud of what she accomplished in the last 365 days.
Colleen's passion doesn't start and end with the MRA. She is a second generation researcher, wife, mother and business executive as well. From where I sit, she is successful in every aspect of her life. Last week I was honored with a national award from the MRA. One of the FIRST emails I got to congratulate me was from Anthony. Oh I forget to mention Anthony's last name — Mezler. Yes Anthony is Colleen's son.
Peggy, Richard, Frank and Anthony, I can only imagine how proud you are of your daughter, wife and mother. Believe me when I say you are not alone because myself and THOUSANDS of researchers are as proud of her as you are.
I hope others will share comments or stories about Colleen.