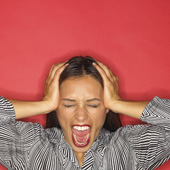 Kids are great! I love all kids–especially my own. They are so funny, creative and enjoyable. They are always fun to be around. Last night I found myself saying the same thing over and over and I thought why not mention some of those phrases to you:
Please get that out of your mouth!
Please don't sit on your brother!
Please keep your gum (yes that's a mistake giving kids gum) in your mouth!
Please stop irritating your sister!
There really is no need to climb on the furniture and make a castle!
Those are some of the things I tend to say over and over to my kids.
What do/did you find yourself saying to your kids?
Did you have any favorite phrases?
I look forward to hearing your comments.