[Note: While this article focuses primarily on quantitative research, the basic points also apply to qualitative research]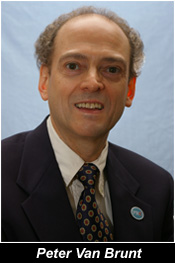 Whenever anyone talks to me about Respondent Cooperation, I invariably tell them that we should place more emphasis on Respondent Satisfaction. I say this because I believe that if we continue to focus on the former and ignore the latter, we risk losing our audience (our respondents).
Let's face it: completing the average survey is about as exciting as filling out a loan application. Most surveys are visually unappealing and unexciting.
Respondent Cooperation rates have dropped for a number of reasons, but a major one is that completing a survey is too much like taking a test… not an experience most enjoy. Sure, there are other factors affecting Respondent Cooperation, but we tend to ignore that participating in most surveys is just not much fun.
This is primarily the result of a lack of imagination and creativity.
The lack of imagination and creativity in the research process is the result of numerous factors. I will pinpoint a few:
Most researchers are nerds. After all, who but a nerd enjoys studying human opinions and behavior? The clinical approach we take in our work may get us the answers we are looking for, but uses a process and techniques that simply aren't very entertaining.
We write/ask questions in an unbiased manner which will get the answers required, not in ways which will amuse or engage the respondents.
We tend to hire only researchers–not creative people–to assist us.
We are too often restricted by budgets and timelines which prevent us from doing something "different."
We are creatures of habit. Most research companies have a style, and have developed a catalog of standard questions. It is very easy to throw together a survey from an inventory of questions which aren't very interesting.
Let's look at some methodologies.
Phone. Telephone research is effectively on its deathbed. Participating in a survey over the phone is as exciting as listening to a talk radio show in a language you don't understand. Interviewers ask questions in an unbiased manner and don't emphasize words or use intonation which will bias a response. Phone surveys are thus not very engaging, which in turn contributes to low cooperation rates.
Phone surveys are also frequently way too long. We live in the age of sound bites and text messaging (limited to 160 characters), not in an age of 20-30 minute questionnaires. As a result, phone research is dying , and will probably never work again as a great method for research.
Paper. Paper surveys all too often are really like a test with all the baggage and negative feeling attached. Paper surveys are, for the most part, badly designed, poorly laid out, and are usually printed in black ink on white paper. Talk about DULL! What's the problem with using color or incorporating graphics? We should at least attempt to engage people.
Online. This is the medium with the most potential to engage respondents. Unfortunately most online surveys are too much like paper. They simply are not very engaging. This is because the tools used to program the surveys were developed to meet the needs of the researchers not amuse the respondents. What we have to keep in mind is that while we don't currently have tools that let us design entertaining and fun surveys, these features certainly can be incorporated into existing software. All we have to do is ask for it. Any technique that you see being used on a Web page or an online advertisement could be incorporated into a Web survey. We need to make better use of movement, sound and color. It is time to start thinking of an online survey more like a good Powerpoint presentation.
The Bottom Line.
Researchers need to hire some/more creative people to assist them, and we need to start to make surveys more fun. Otherwise, we stand the risk of having no participants.
Those are a few of my thoughts.
Do you agree with me?
What are your thoughts?
I look forward to hearing from you!
###
Peter Van Brunt, PRC
Mr. Van Brunt has been involved with doing quantitative marketing research since 1974. In 1982 he started his own research company, ReData, Inc. Over the years, Mr. Van Brunt has been an active volunteer in the Marketing Research Association. He was one of the founding members of the Mid-Atlantic Chapter of the MRA, served as the second Chapter President, and remained active on the Chapter Board for a number of years. At the National level, he has served on numerous Councils, Committees, and Task Forces. He served on the National Board of Directors as a Director at Large, and was elected national President of the Marketing Research Association for the year 2002-2003. He was instrumental in MRA starting Professional Research Certification, and he currently chairs the Review Committee for Researcher Certification. He is PRC certified at the Expert Level. In 2006 he was presented with MRA's Honorary Lifetime Membership Award.
He holds a BS in Mathematics from Bucknell University.