Note from Jennifer Davis, Jane's daughter:
"…we lost my mom on Saturday August 9th. We were all in the room, telling stories of love and teaching. We will miss her more than words can express… Thank you for all of the wonderful postings, flowers and prayers.

Jennifer on behalf of Rob, Katy and Robbie"
The rest of Jennifer's message and Jane's obituary can be found with Jane's comments below.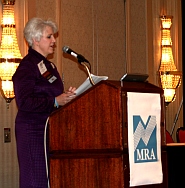 For the past 5+ years I have been on the Market Research Association (MRA) National board. During that time, I have had the opportunity to work with and be led by some great presidents.
Each year the association gets a new president, one with their own style, grace and goals. I can still remember the first board meeting with a very special president in 2005 and my desire to send a follow-up email right after it ended:
Jane,

I am sitting here at 30,000 feet and thinking about the MRA and can't help but send you an email. I am truly impressed with your leadership qualities, communication skills and ability to work with any type of person.

Thank you for being the next President of the Association and leading us during another exciting time! I know everyone on the board is looking forward to working with you and exceeding all of our goals in the years to come.

Enjoy the weekend.

Merrill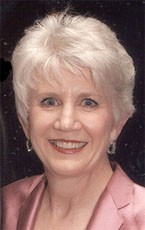 This president that I am referring to is Jane Cook. She is much more than just a past president of the MRA. She is a daughter, wife, mother, business executive and friend. Jane is that one person you COULD always count on to be there for you. Jane listened to you when you were down and gave needed advice that usually was right on. She is one special lady who always had time for everyone. She is beautiful on the inside and out and has a smile that would always force you to say yes no matter what she asked. She is always even-keeled and has so many other special qualities it would take me hours to list each and every one of them.
Way back in the early 80's my dad developed cancer. During that time he insisted on not only having the treatment before work so it didn't get in his way, he also insisted that no one know. To me, that speaks to the heart of my dad, who he is and the passion and work ethic he has and still possesses. I never knew until two days ago that Jane did the exact same thing during her year as President of the MRA. Was she hurting? Yes. Was she tired? Yes. Did she ever complain? No. Did she ever tell anyone? No. Did she ever show it? No. That's not Jane. She always knew what needed to be done and NEVER allowed anything to get in her way–not even her treatment for cancer.
In the past decade, Jane has battled cancer a number of times. Each time she has won. Unfortunately our beloved leader, mother, wife and friend has another round of this battle as she goes up against this disease once again. This time the doctors have told her it is terminal with not a lot of time left.
To her husband Rob, daughters Jennifer and Katy, and son Rob, please know that you aren't the only people who love Jane. That love is shared by hundreds if not thousands who are in the research and business community and have been fortunate to know her.
At the present time Jane is not in a position to take calls. However, all comments that are posted here will be read to Jane as well as cards that are sent to her.
You may send cards to:
Jane Cook
222 Crescent St SE.
Cedar Rapids, IA 52403
Jane, our thoughts, prayers and love are with you and your family as you fight this battle again with the same positive attitude, energy and grace that you have each and every day.