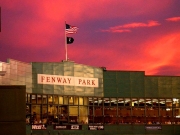 If you haven't had the opportunity of going to a game at Fenway Park, it truly is a special experience. Whether you are a fan of the home team or not, it is as good (if not better) as going to Wrigley Field or Yankee Stadium. For some stadiums, the atmosphere and experience is so great it doesn't even matter if you are a fan of baseball, and in my opinion Fenway
Park is just that. It is a destination for lots of visitors when they are in Boston.
Earlier this week, the Boston Red Sox enjoyed their 456th sellout in a row and broke the major league record for consecutive sellouts. That truly is amazing that for almost SIX years Fenway Park has been completely sold out day after day, week after week. Below is one way the Boston Red Sox have thanked the fans of Red Sox Nation.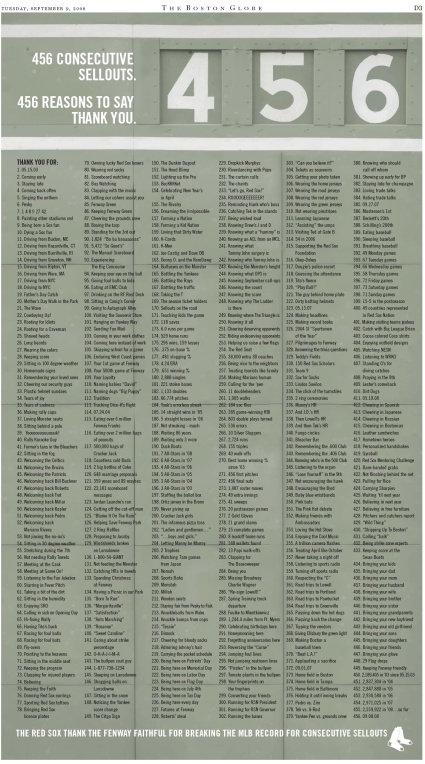 Today is Salute Fenway Park Day!
What is your favorite game that you ever attended at Fenway Park?

Do you like the improvements that have been made over the years?

Don't you love the Monster seats?

Regardless of who you are rooting for, what is your favorite part of Fenway Park?

Have you ever had a Remdog?

If you don't like Fenway park I would love to hear why as well.
I really look forward to reading your comments.