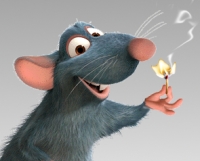 Over the years a number of people have said that I know odd things, weird facts and most of them have said "you are king of useless information." Who knows? Maybe they are right. But today I won't debate that.
Since I have moved to the great state of Texas, one of my favorite useless facts is the Dallas/FT Worth (DFW) airport is bigger than the island of Manhattan. Yes, Manhattan NY. Yes it is true… I promise you. Another useless fact is who was the last switch hitter in baseball to win the MVP award? It's actually a little bit of a trick question…Vida Blue in 1971. The tricky part is that most pitchers aren't switch hitters and don't win the MVP award –which makes it a real tough question.
I came across a site that is the 2007 – guide to funny facts, useless facts, amazing facts, fun facts.
I thought I would share some of the useless facts with you:
NOT SURE I AM SURPRISED TO KNOW
On average a woman smiles more often than a man

On average, a person laughs about 15 times each day

A bowling pin will fall down at a tilt of 7.5 degrees

Married men tip better than unmarried men
OK…I AM VERY SURPRISED TO KNOW
The average person falls asleep in seven minutes

25% of all fires of unknown origin are rat-caused

The average criminal sentence length is 137 years in Colombia

Sylvester Stallone earned $23,000 for the film Rocky in 1976

On average, about 40% of all hotel rooms in the U.S. remain empty every night
SHOCKED TO KNOW
Americans spend approximately $30 billion a year trying to lose weight

Ten years ago, only 500 people in China could ski. This year, an estimated 5,000,000 Chinese will visit ski resorts

Thirty-five percent of the people who use personal ads for dating are already married

You share your birthday with at least 9 million other people in the world

Donkeys kill more people annually than plane crashes
INTERESTING FACTS
If you toss a penny 10000 times, it will not be heads 5000 times, but more like 4950. The heads picture weighs more, so it ends up on the bottom

Sri Lanka has lowest divorce rate in the world – and the highest rate of female suicide

You burn over 25 calories in a one minute kiss

Tennis was originally played with bare hands

The only two days of the year in which there are no professional sports games in USA like the NFL,NBA, MLB, NHL or NFL are the day before and after the Major League all-stars Game
Which useless fact is your favorite?


Do you have any useless facts you would like to share?
I look forward to reading your comments.