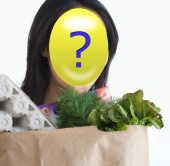 A few weeks ago I was flying back from Los Angeles to Dallas. Since I am a creature of habit, I always will buy a bottled water prior to getting on my flight. With that in mind, I walked into a convenience store called The Hudson News.
I noticed the aisles were really small in this store and the lines were very, very long. As I am trying not to knock down merchandise with my overstuffed bag, I noticed that there are 5 people behind the counter. One of them was ringing up customer after customer. Two of them were just standing there probably discussing what they are going to do over the weekend while the 4th and 5th person were also chatting while one of them was ringing up customers really, really slow. As the line was getting longer it got me to think about what the owners or regional manager of this store would think about this situation. Two customers who were behind me in line walked out while a few others were talking pretty loudly about what was happening with the lack of a sense of urgency on the part of the cashiers.
Let me say that I don't believe this issue is specific to Hudson News. I believe this problem goes much deeper than that. I believe lots of companies have the same issue which is a lack of urgency, poor customer service and work ethic that doesn't seem to be what it was in the past.
Why is that? Hudson News lost business because of this situation. At least two customers walked out and probably bought what they wanted in another store.
Is it lack of training?

Is it because companies are trying to save money and pay low wages?

Do companies care?
I am not sure what the answers are but can't mystery shopping help them with this issue? Years ago when I was working for Marianne Schafer at Field Facts we had lots of mystery shop programs. I know there are companies out there that focus specifically on this type of research and I am wondering if their business is booming. It seems to me mystery shopping research is needed more than ever right now.
Do you agree?
I look forward to hearing your comments.